Elephant Robotics Shares Its Inspirational Company Culture in CCTV Interview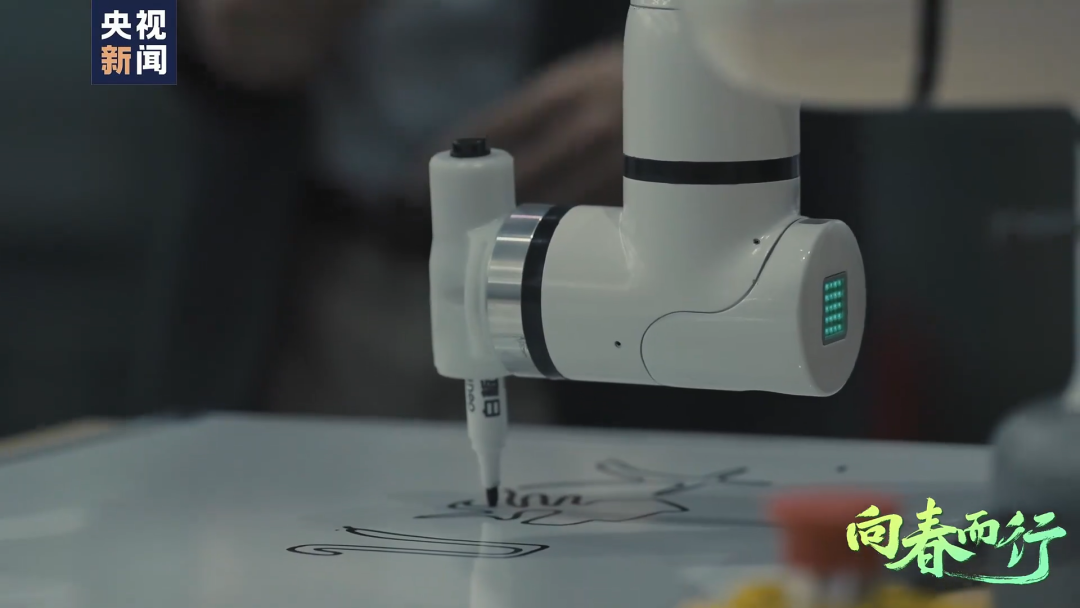 In 2023, China Central Television (CCTV) launched a new micro-documentary series that aims to showcase the different facets of China's booming economy. The series takes an objective approach and features interviews with people from all walks of life in China's economic field, as well as documentary footage that captures the spirit of innovation and hard work that characterizes the era.
One of the companies that caught the attention of the CCTV program group was Elephant Robotics. Known for its innovative and cutting-edge robotics technology, Elephant Robotics has been making waves in the industry with its groundbreaking products and services. During the interview, Elephant Robotics shared its vision for the future of robotics in China and the world. The company emphasized the importance of collaboration and innovation in driving progress and growth, and highlighted the role of technology in improving people's lives and enhancing economic development.
Develops robots for companion
Robots are not only made for work and education but also companionship. Speaking of robots, in the eyes of the public, the first impression is huge size, tough appearance, and cold machinery. Elephant Robotics has independently developed intelligent bionic cats MarsCat and metaCat, to show people that robots can also be cute and kindred.
MarsCat and metaCat are the solutions for people who like cats but are allergic to wool. They can also accompany the elderly with Alzheimer's syndrome to recover. Now they have served tens of thousands of families. Elephant Robotics has provided companionship for many families, while also allowing people to learn more about robots and artificial intelligence while spending time with the robotic cats.
Provides solutions for education
In these years, Elephant Robotics has made highly integrated and miniaturized industrial robots and produced collaborative robotic arms, such as myCobot, mechArm, myPalletizer, which are small and light but own multiple functions, providing helps in education field.
When educational robots have been more and more widely popularized and applied, Elephant Robotics found that A single stationary robotic arm can not meet the needs of more applications. It will be extremely helpful if the robot can pick up an object and then carry it across a distance. Therefore, Elephant Robotics launched various education solutions, to help users especially students learn more about robotics and achieve more applications. In recent years, Elephant Robotics released the myAGV and AI Robot Kit, to provide more functions and applications support with robotic arms.
Moreover, to provide comprehensive support to experimental and practical teaching, Elephant Robotics launches a textbook about machine vision programming and control. The book provides knowledge about robotic arms, vision sensors, programming languages, etc. It is a perfect solution for K-12 education, educational institutes, and colleges. With the help of the tutorials and textbooks, students will enjoy robotics through experiential learning with the easier operation when programming the robots.
In 2023, Elephant Robotics introduced the ultraArm P340, a high-performance robotic arm with 5 different kits that provides additional scenarios for the education field. These kits offer better operating environments and conditions for students and help them get better learning in robotic programming.
Vision of the company
During the program's visit to Elephant Robotics, they had the opportunity to interview the company's founder and CMO, Hunter Chen, and learn more about the company's operations. In the interview, Hunter emphasized the importance of "Efficiency" in the rapidly developing robot industry, where high productivity and service quality are essential.
Elephant Robotics strives to offer high-quality and accurate products at an affordable price by constantly iterating and updating its products. The company is committed to the development and sharing of individual development and educational robots, providing equipment and software adaptations to better support robotics in the future.