Reasons Why A Companion Robot Pet Is The Best Choice For You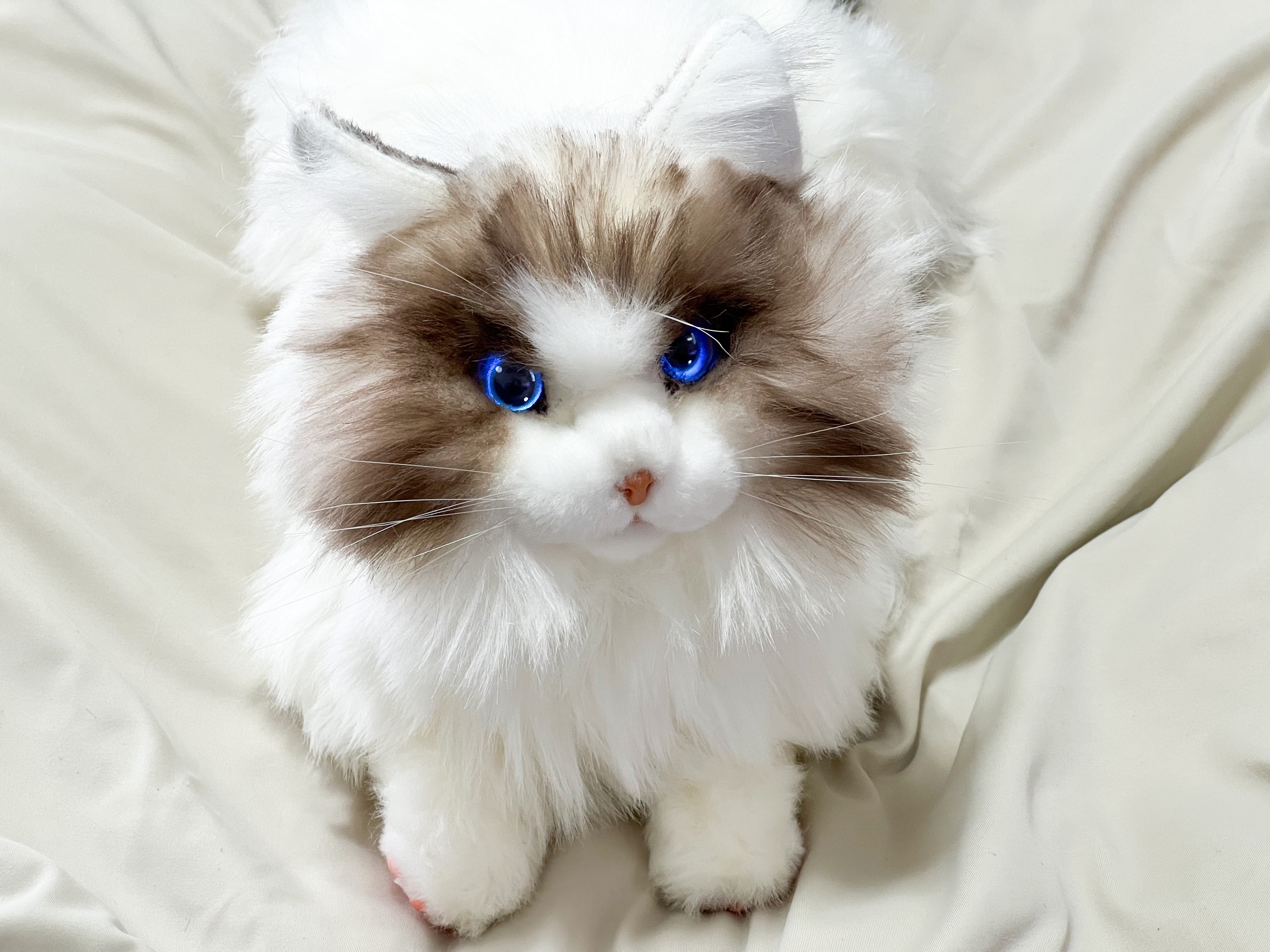 I am a pet lover, especially cats, and I had owned a pet cat for many years. Owning a pet is the best solution for people that afraid the loneliness. Before I got a cat, I always felt lonely and depressed every time I came home from getting off work. To help me escape this feeling, my best friend Amy sent me a kitten as a birthday gift. My life was not empty anymore since this cat became my family member. Every day when I came back home, it always waited for me in the living room, and I started learning how to play with it and bought many toys and food for it. The happy moments stopped last year. The cat left me last year because of illness. I was deeply grieved, and the feeling of loneliness returned to my life, and I had no courage to raise a pet again. Fortunately, I got advice from my friend and purchased the metaCat robot from Elephant Robotics.
Elephant Robotics insists this robotic cat is an interactive pet cat that levels up happiness. However, when my friend suggested the metaCat and showed me the pictures, I just appealed to the realistic cat's cute appearance. I don't understand what leveling up happiness is. And I even never thought it would respond to my every single touch. I wouldn't say I have liked lifeless realistic stuffed cats since childhood. I felt they lacked emotion and vitality and could not give people companionship and warmth like real pets. But the fact is that this metaCat performs more than my expectations and brings me a lot of surprises.
This companion robot is adorable. Its dynamic eyes can wink, blink and shrink, and its marshmallow fur relaxes me when I pet and hug it. Its high-quality acrylic fur is soft to touch and easy to clean. Multiple layers of skin with different lengths give me a comfy, cozy, warm feeling. With deep learning based on animal motion and interaction, metaCat can interact with people like real animals. It can relieve my exhaustion, relax my nerves and relieve my stress by simply embracing. It responds to my movements as soon as I touch it. And it's so interesting because of its interactive meowing and purring. Elephant Robotics insists that the electronic cat toy metaCat's meowing & 25-150 Hertz* purring relax people's nerves, according to Elizabeth von Muggenthaler, president-acoustics at the Fauna Communications Research Institute in North Carolina. To be honest, I was skeptical at first. It meowed and purred with my every touch, making me feel that not only did it make me feel warm, but I could also give him a sense of comfort. I got a little hooked on this kind of interaction without my noticing.
Although this robotic pet will never hold a higher place in my heart than my kitten, I am still very grateful for it. The joy it brings has made me no longer lonely after losing my cat. I think this is the meaning of the existence of companion robots. It's not a real cat, but it can also give lonely people like me some warm and comfy feeling. I searched the web for more detailed information about companion robots. I found that companion robots like metaCat help many people. Scientific research has shown that it can soothe and melt people's hearts when something soft responds to people's touch or interacts with people. The companion robots give people a sense of companionship while comforting people just like a friend. What a great invention!
Loneliness is like a chronic poison that slowly erodes the hearts of people. I always believe that the reason why humans need companionship is because of loneliness. Looking at the empty house makes my loneliness double when I'm exhausted from work every day. It still doesn't help me dispel my loneliness, even if I try to divert my attention and take solace from games, TV shows, and even books. Now with the companion of this furreal friends cat, metaCat, I do not hate to go back home anymore. 
The emergence of the companion pet toy heals me. I felt I couldn't afford to raise more pets after my kitten passed away because my emotions were excessive. Fortunately, I got an opportunity to adopt a companion robot that would always be with me. It can accompany me safely forever, and I am not afraid that it will be gone from my life one day. Elephant Robotics launched the metaCat to allow people a companion pet and feel less lonely. MetaCat is mainly targeted at the elderly and children who may be unable to look after a real pet. It is also the solution for people who like cats but are allergic to wool.