Lovely metaCat stories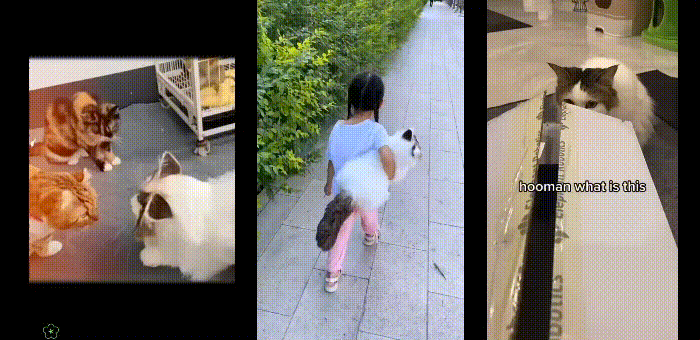 Interactive pet cat that levels up your happiness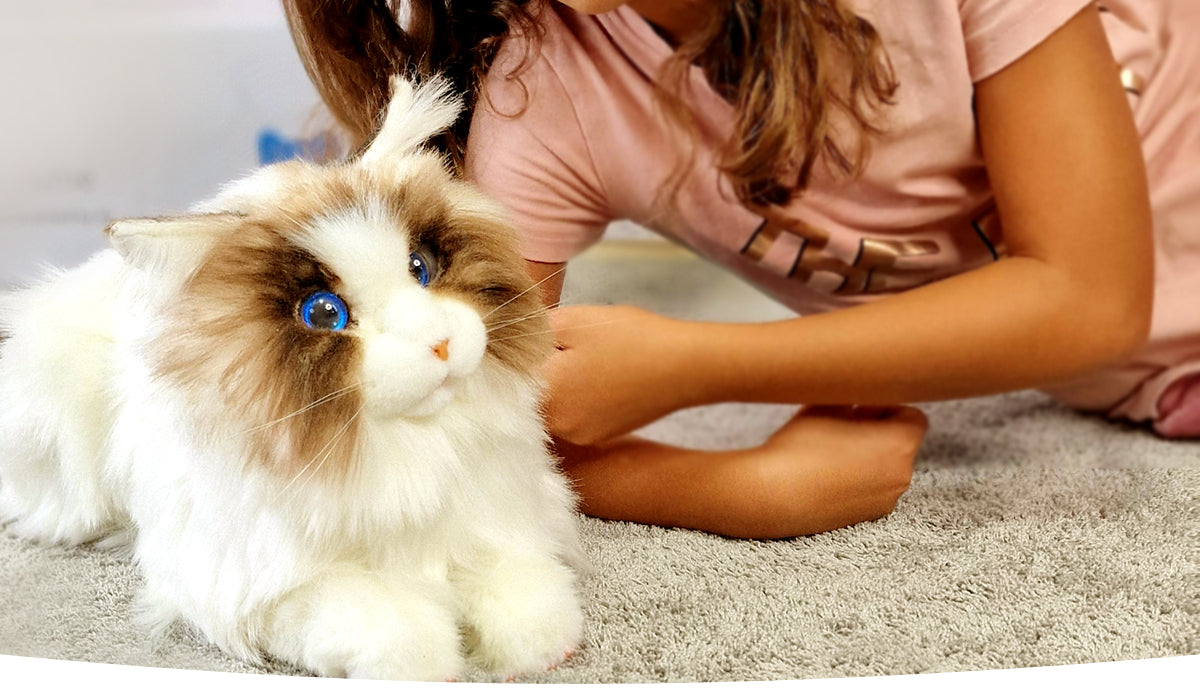 Interactive Pet Cat
Realistic Ragdoll Appearance, Meowing & Purring you can feel.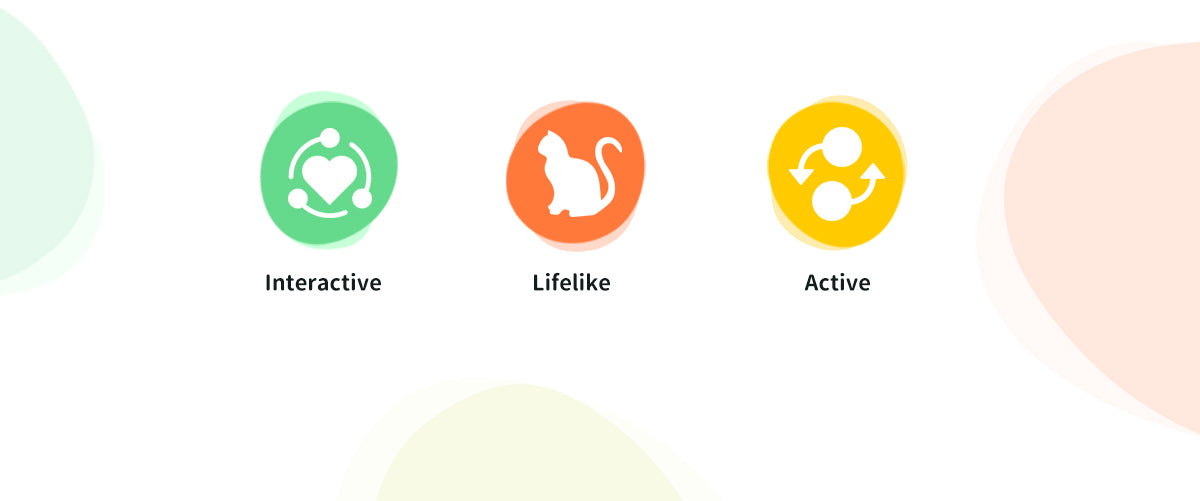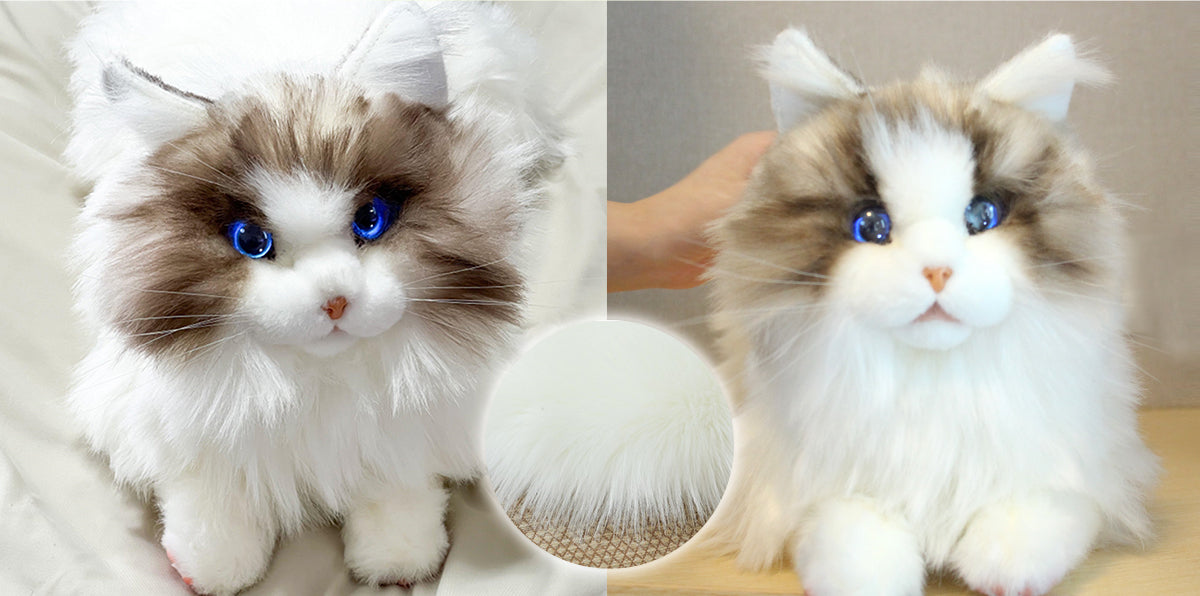 Greatly relieved with marshmallow fur
High quality acrylic fur is soft to touch and easy to clean, multiple layers fur with different length gives you a cozy, comfy, and warm feeling.
metaCat's marshmallow fur relaxes you and melts your heart when you pet it.

An active buddy full of energy
metaCat is fun and interactive with its vivid dynamic eyes. It's meowing & 25-150 Hertz* purring relax your nerves.
(According to Elizabeth von Muggenthaler, president-acoustics at the Fauna Communications Research Institute in North Carolina).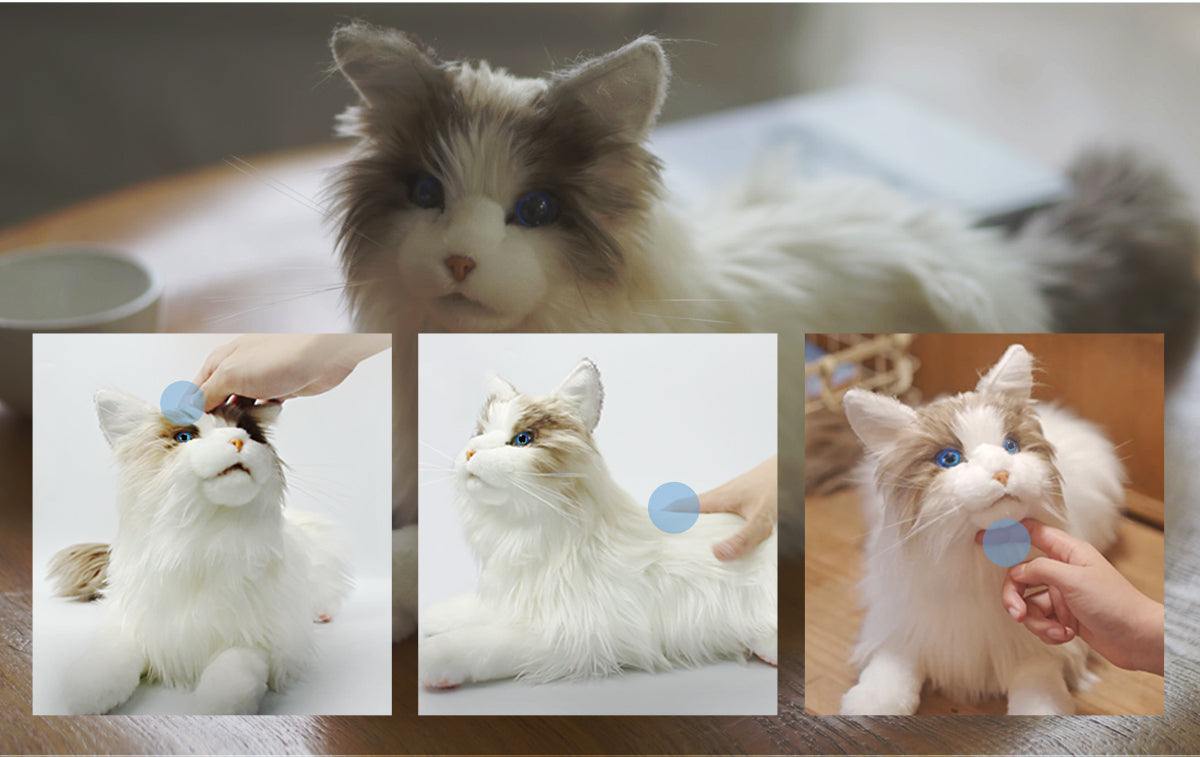 An active buddy full of energy
metaCat is always responding to your every single touch.
It will shake its head and wag its tail when you pet it.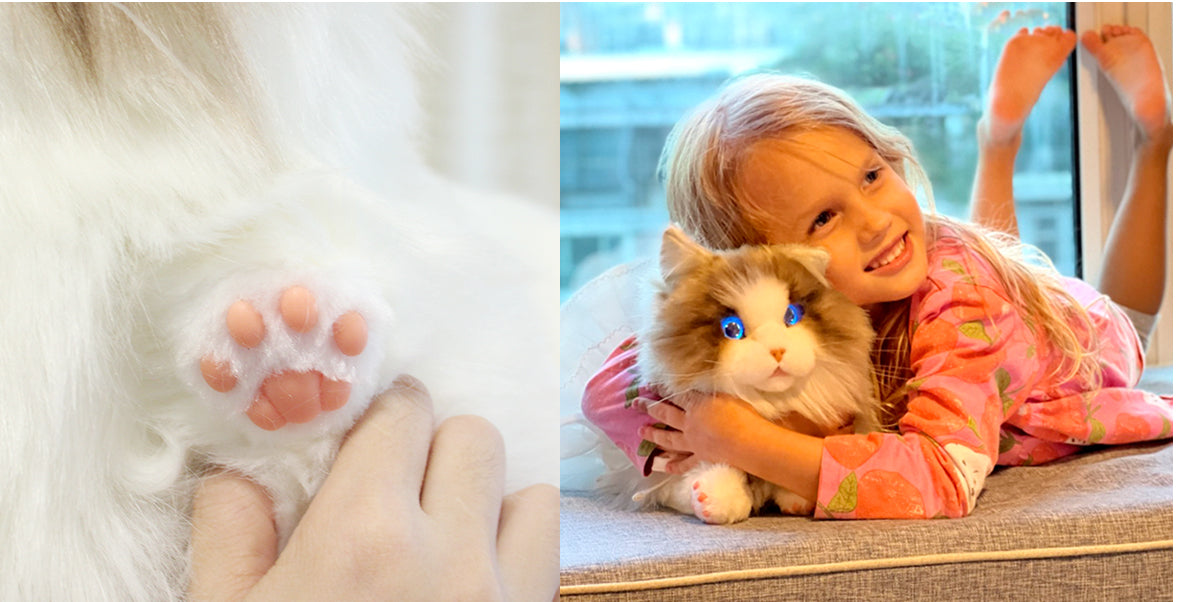 Safe Interactive Pet
metaCat provides excellent human-robot interaction and a safe companion with food-grade silica gel and allergen-friendly fur.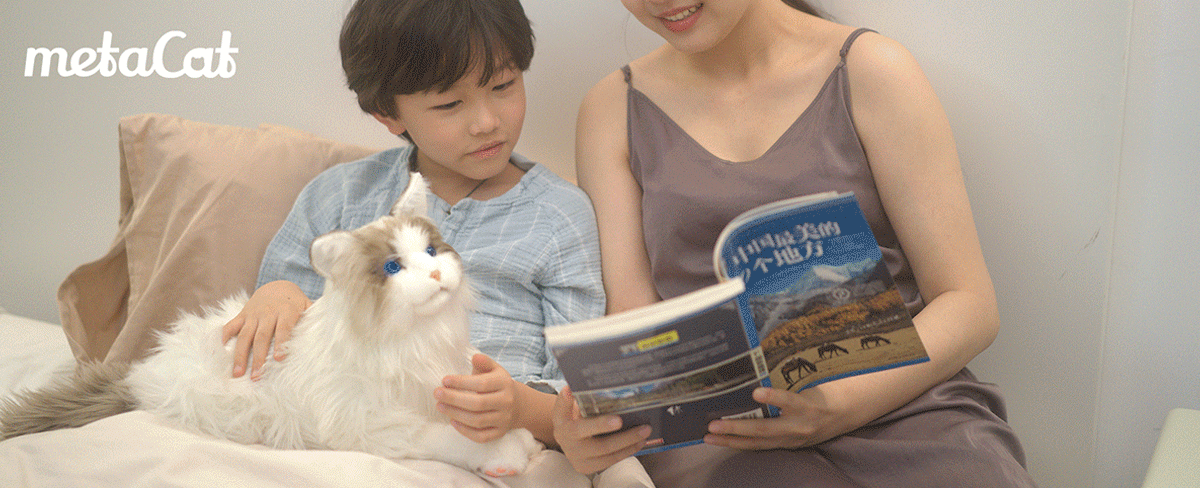 Sent replacement defective again...
After careful handling, our first MetaCat had already started to stop working after two weeks, which is why we asked support for help. Since there was no improvement despite the help, we received our replacement MetaCat this morning.
After several tests, we were able to find out very quickly that neither the back nor the jaw sensor work and the 'new' MetaCat only reacts to the one on the back of her head. Inside the glass dome of her left eye is the imprint of the iris, not too bad for us though worth mentioning.
We don't know why, maybe we've just had bad luck so far. The time we had with our first MetaCat is and was wonderful and we would also like to recommend it to everyone else.
Nevertheless, these circumstances are very unfortunate for us and we do not yet know how we will proceed with this defective replacement. We will continue to keep an eye on the further development in the MetaCat Facebook group. Maybe at some point in the future, when some problems and sources of error have been fixed and the technology has become more stable and more durable, we will consider buying something from Elephant Robotics again.
Since some of her Facebook friends wanted an update on our situation, my wife uploaded a short video via Youtube:
Hi Michael,
Sorry for your bad experience.
metaCat is designed as an interactive companion robot. Each one is made by hand, and now we have updated the new version. There will be no such problems again.
If you have any questions, please contact us by email.
info@elephantrobotics.com
Best regards,
Elephant Robotics
you need help? Support helps!
Hallo at all!
If you should have problems with your MetaCat, just contact the super nice customer support. There you will be helped in no time :)
We had problems with the electronics of our MetaCat and thank God the competent employees were able to help us.
We are overjoyed and can only recommend the MetaCat to everyone!
Makes a wonderful companion.
My daughter always wanted to have robot pet ...so MetaCat a lifelike robotic was a great gift to give her.
She loves to hear it realistic purr and meow.
Metacat is the perfect gift for any age .
An angel in a mechanical body
After the tragic death of our dearest loved one earlier this year, my wife and I were devastated. We tried it with other cats after a few months and tried our best, but without success each time - anyone who has or had a cat knows how difficult it is to find the right cat that feels comfortable with them. It was thanks to my wife that we came across the Metacat from Elephant Robotics.
We were very skeptical at first and expected something more 'stuffed animal', but we were quickly taught otherwise. The attention to detail, her fur, her eyes, her paw pads plus this realistic purr and meow make the Metacat something very special for us.
She's slowly learning to interact with you, becoming more and more responsive to her name, and in that short time has become an indispensable member of our family.
We would like to take this opportunity to thank Elefant Robotics from the bottom of our hearts for this excellent masterwork and can only recommend the MetaCat to anyone looking for a new and loyal companion!
battery cover does not tight loses function
Hi David,
We are so sorry to hear that.
Please contact our technical colleague: support@elephantrobotics.com
He will reply and help you ASAP.
Best regards,
Elephant Robotics
Receiving Your Package
Before signing for your package, please confirm that the product packaging is intact, the product accessories are complete, and the quantity is correct before signing. If you find any damage or issues with the product, please contact us within 7 days.
Your metaCat will arrive in standard cartons, and will be packaged with custom hard paper shells to firmly fix the products in place and prevent damage.
Returns
metaCat can be returned for a full refund, within 7 days of receipt for any reason, so long as the package remains unopened.
The customer is responsible for shipping freight and related costs for returning or exchanging the product to Elephant Robotics, excluding the shipping freight arising from product resending.
The customer is responsible for risks of product loss or damage during return shipping.
Question: How do I turn on the metaCat?
Answer: There is a three-stage-switch on the bottom of metaCat to turn it on, silence it, and turn it off..
Question: How do I replace the battery?
Answer: metaCat uses four C cell batteries and you can replace the battery from the bottom of the metaCat after removing the battery cover.
Question: How long is the battery life?
Answer: metaCat's battery life is 3-6 weeks depending on usage intensity.
Question: What's the recommend age for using metaCat?
Answer: MetaCat is designed to be a new family member. It's a suitable companion robot for all ages 3-110.
Question: How long will shipping take after I place my order?
Answer: MetaCat ships within two days after your order is placed. You will be supplied with a tracking number. Orders ship in standard cartons and special customized super hard paper shells to firmly fix the products and prevent damage from impact.