Elephant Robotics showcases Human-robot interaction at RISC 40th Anniversary Exhibition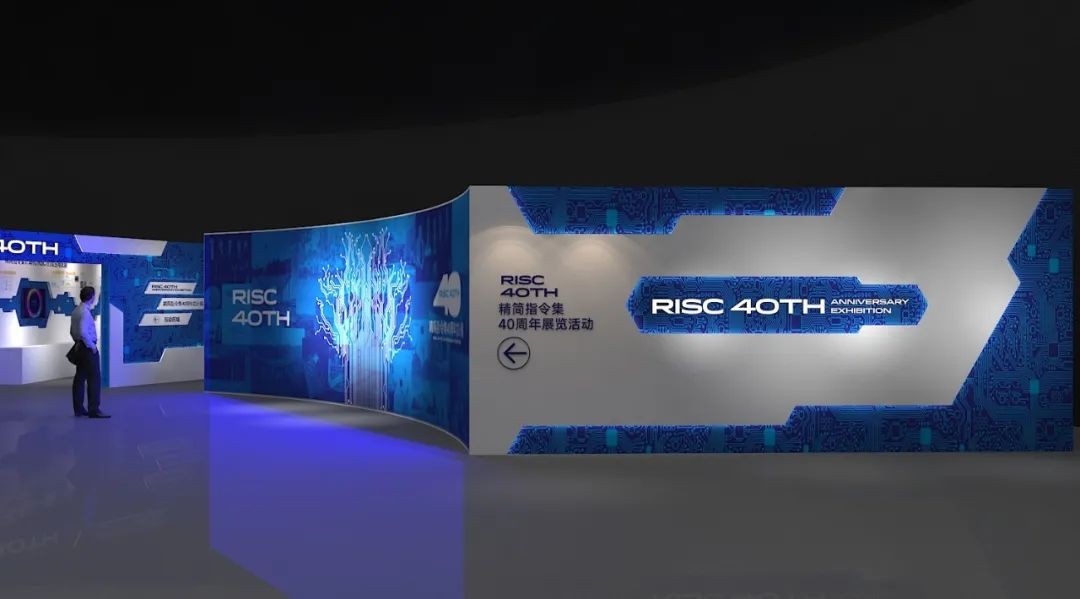 On 8th October 2022, the Reduced Instruction Set Computer (RISC) 40th Anniversary Exhibition took place in Shenzhen for two months. This is the first exhibition for RISC. It is supported by Professor David Patterson, the founder of RISC, the Shenzhen Industrial Exhibition Hall, and the Silicon Valley Computer Museum. 
40 years ago, Professor David Patterson proposed the concept of RISC, which has since changed the design of processors and made the chip instruction set more concise and efficient. In life, all the electronic products we use, transportation, and even satellite navigation and space stations are inseparable from the support of chips. The computing power of chips has enriched people's lives, improved work efficiency, and promoted social development. Nowadays, 99% of all processors are based on RISC, covering many industries.
In this exhibition, people can see Professor Patterson's manuscript when he invented RISC, and several historical products from Silicon Valley Computer Museum, and many RISC related products. Elephant Robotics has been invited to attend the exhibition and show unique products to the world, including myCobot 280, metaCat, and MarsCat.
As the star product from Elephant Robotics, myCobot 280 is an open-source robotic arm with a 250g payload. It is an ideal tool for learning ROS, V-rep, myBlockly, Matlab and CAN, etc. Many university professors and educational institutions in the exhibitons are highly appreciative of this product, they believe that myCobot is a preferred choice with multiple functions for educational use.
In 2022, Elephant Robotics has launched MarsCat and metaCat, the bionic cats with RISC. MarsCat is the first realistic robotic cat in the world powered by AI. The 16 motor joints, multiple sensors, and cameras allow MarsCat communicate with people through images, register touch, recognize faces and play with toys. Also, it meows and changes the eyes' status when we touch it or call its name. Moreover, the built-in Raspberry Pi ecosystem and AI algorithms provide MarsCat with an autonomous system, so it acts like a real animal instead of a robotic cat that can only receive and execute commands. 
metaCat has high simulation fur and smooth and friendly skin as a lifelike robotic pet cat. It has two screens for eyes that move dynamically—winking, blinking, shrinking, and moving—to evoke realistic moods. With AI support, metaCat's head and tail can move realistically based on deep learning technology that mimics the interaction and actions of real cats. Also, it is the solution for people who like cats but are allergic to cat hair. These days, many visitors come to visit the metaCat and experience its high interaction.
The products from Elephant Robotics help visitors in exhibition know more about the intelligent interactive products and technologies based on RISC programming. As the chip instruction set continues to evolve, Elephant Robotics tries to get more breakthroughs in the human-robot interaction and robot vision based on the baisc principles of robotics and bring more products with RISC.