Lovely metaCat stories

Interactive pet cat that levels up your happiness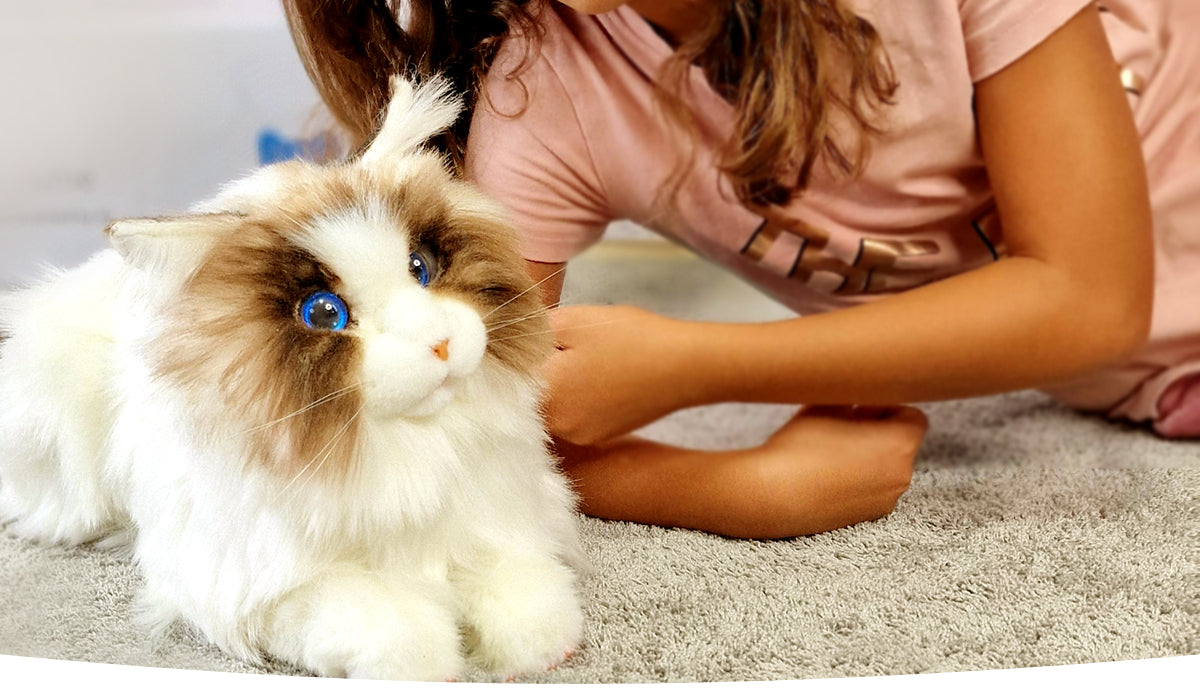 Interactive Pet Cat
Realistic Ragdoll Appearance, Meowing & Purring you can feel.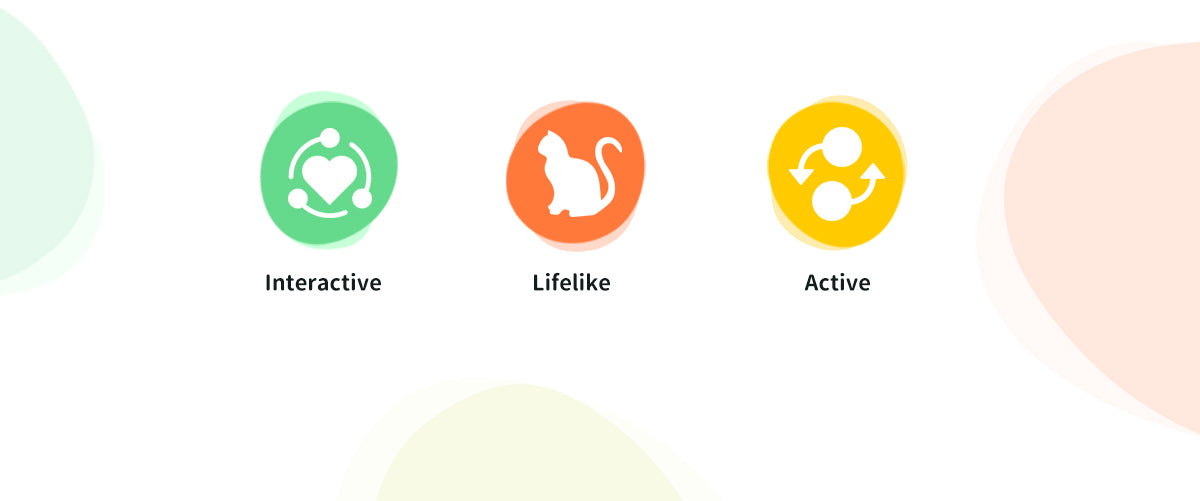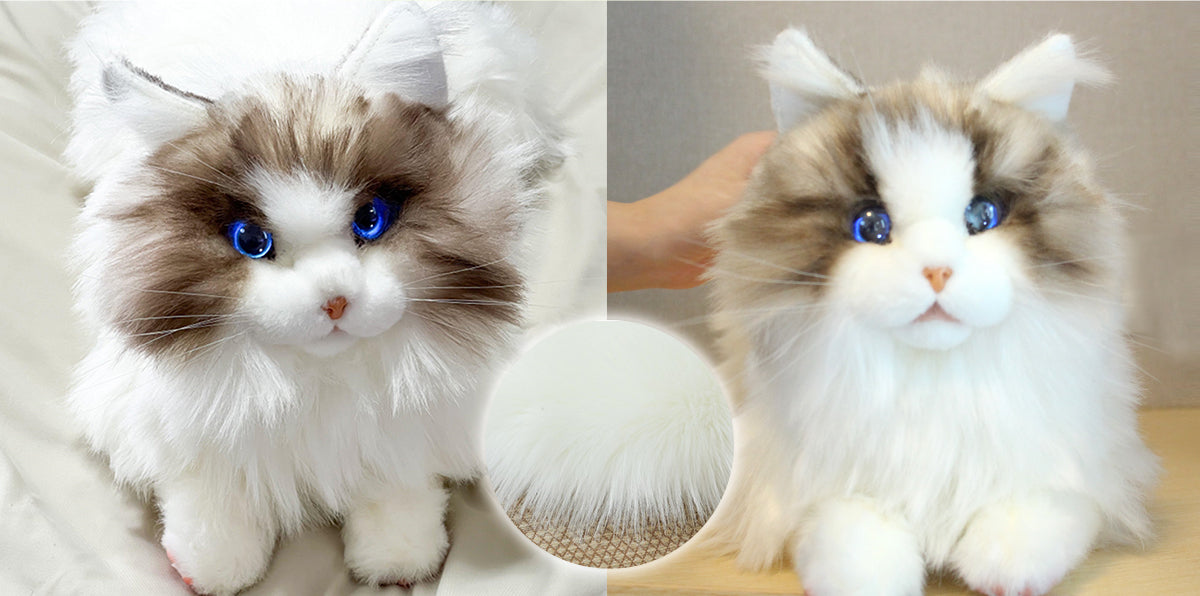 Greatly relieved with marshmallow fur
High quality acrylic fur is soft to touch and easy to clean, multiple layers fur with different length gives you a cozy, comfy, and warm feeling.
metaCat's marshmallow fur relaxes you and melts your heart when you pet it. This furry robotic pet toy provides joy for all children.

An active buddy full of energy
metaCat is purrble and interactive with its vivid dynamic eyes. It's meowing & 25-150 Hertz* purring relax your nerves.
(According to Elizabeth von Muggenthaler, president-acoustics at the Fauna Communications Research Institute in North Carolina).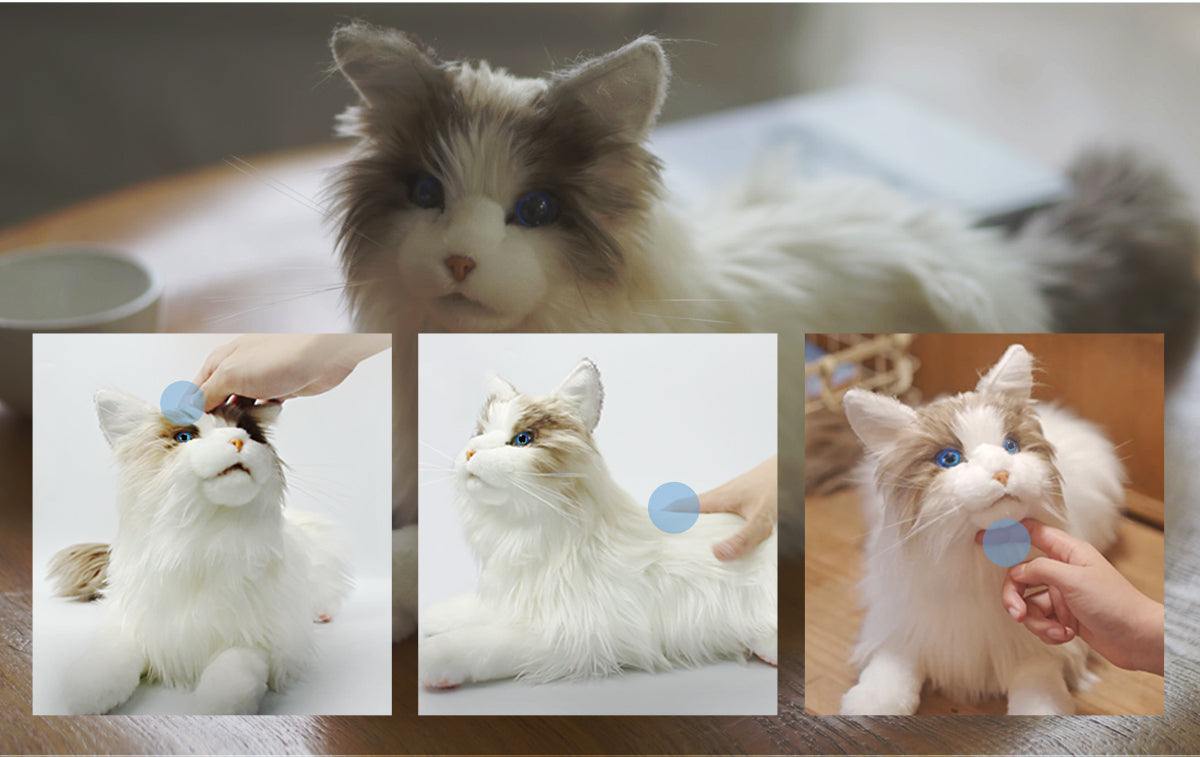 An active buddy full of energy
metaCat is always responding to your every single touch.
It will shake its head and wag its tail when you pet it. Interact with this lifelike stuffed cat, and you will feel love and joy for all.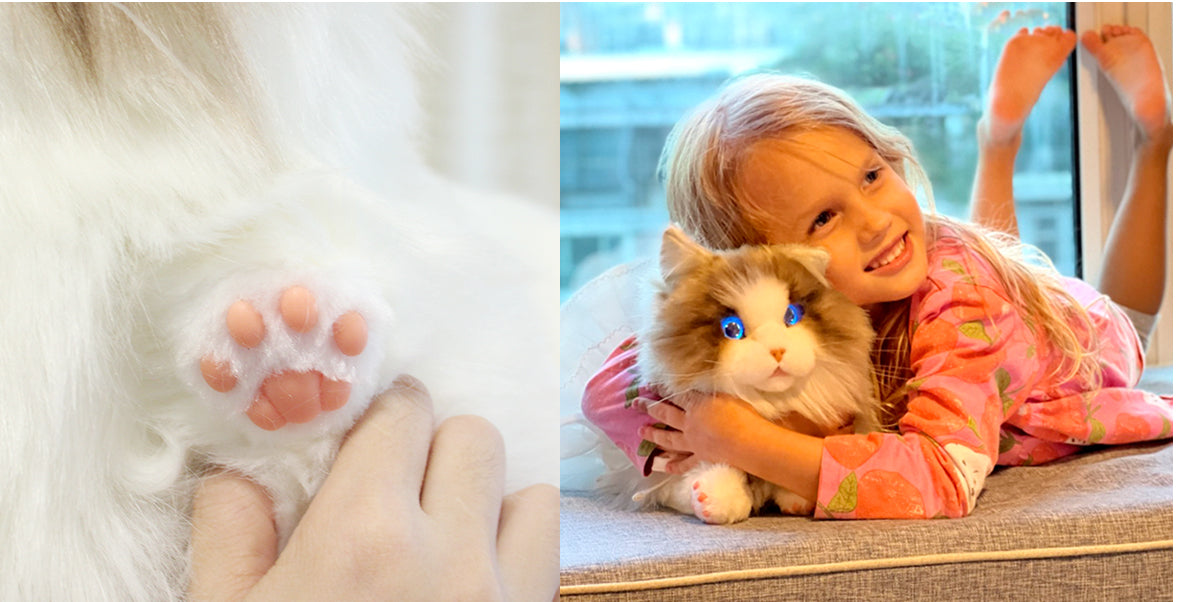 Safe Interactive Pet
metaCat provides excellent human-robot interaction and a safe companion with food-grade silica gel and allergen-friendly fur.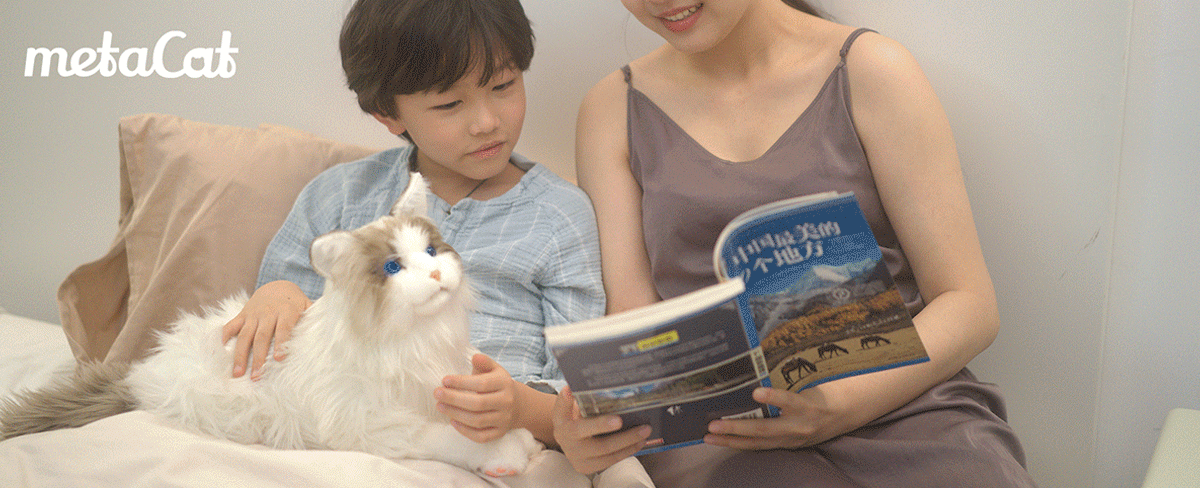 Perfect Companion
I recently lost a pet and bought this metacat since I'm not allowed to have cats or dogs at my apartment. At first, I was afraid my metacat was defective, but I just used up the battery really fast. It's working perfectly with rechargeable batteries I change frequently.
The mute mode is perfect for an apartment especially since I work of hours and am awake late at night. Metacat does still very lightly purr on mute which is soothing. Its eyes are relaxing and it looks like a real cat. It is nice to sit it in my lap while I sit at my desk at home. Thank you!
Meow
Love the Metacat. Well made and very realistic. Except for the "realistic purring sound" is just the sevro noise
Like it.
I have had cats for the last 40 years. I am now 75, end it is hard for me to change the litter box. I just had to have a cat next to me, so I ordered this beautiful cat. And sometimes, when I walk into the room, I think it's real for a moment.
Great purchase.
I had this in reserve for a later date, but I pulled it out when I had to take my husband to the emergency room. The cat soothed him and helped him focus on looking after the kitty rather than the chaos going on around him.
Receiving Your Package
Before signing for your package, please confirm that the product packaging is intact, the product accessories are complete, and the quantity is correct before signing. If you find any damage or issues with the product, please contact us within 7 days.
Your metaCat will arrive in standard cartons, and will be packaged with custom hard paper shells to firmly fix the products in place and prevent damage.
Returns
metaCat can be returned for a full refund, within 7 days of receipt for any reason, so long as the package remains unopened.
The customer is responsible for shipping freight and related costs for returning or exchanging the product to Elephant Robotics, excluding the shipping freight arising from product resending.
The customer is responsible for risks of product loss or damage during return shipping.
Question: How do I turn on the metaCat?
Answer: There is a three-stage-switch on the bottom of metaCat to turn it on, silence it, and turn it off..
Question: How do I replace the battery?
Answer: metaCat uses four C cell batteries and you can replace the battery from the bottom of the metaCat after removing the battery cover.
Question: How long is the battery life?
Answer: metaCat's battery life is 3-6 weeks depending on usage intensity.
Question: What's the recommend age for using metaCat?
Answer: MetaCat is designed to be a new family member. It's a suitable companion robot for all ages 3-110.
Question: How long will shipping take after I place my order?
Answer: MetaCat ships within two days after your order is placed. You will be supplied with a tracking number. Orders ship in standard cartons and special customized super hard paper shells to firmly fix the products and prevent damage from impact.