Elephant Robotics' myBuddy Is the Company's First Dual-Arm "Humanoid" Collaborative Robot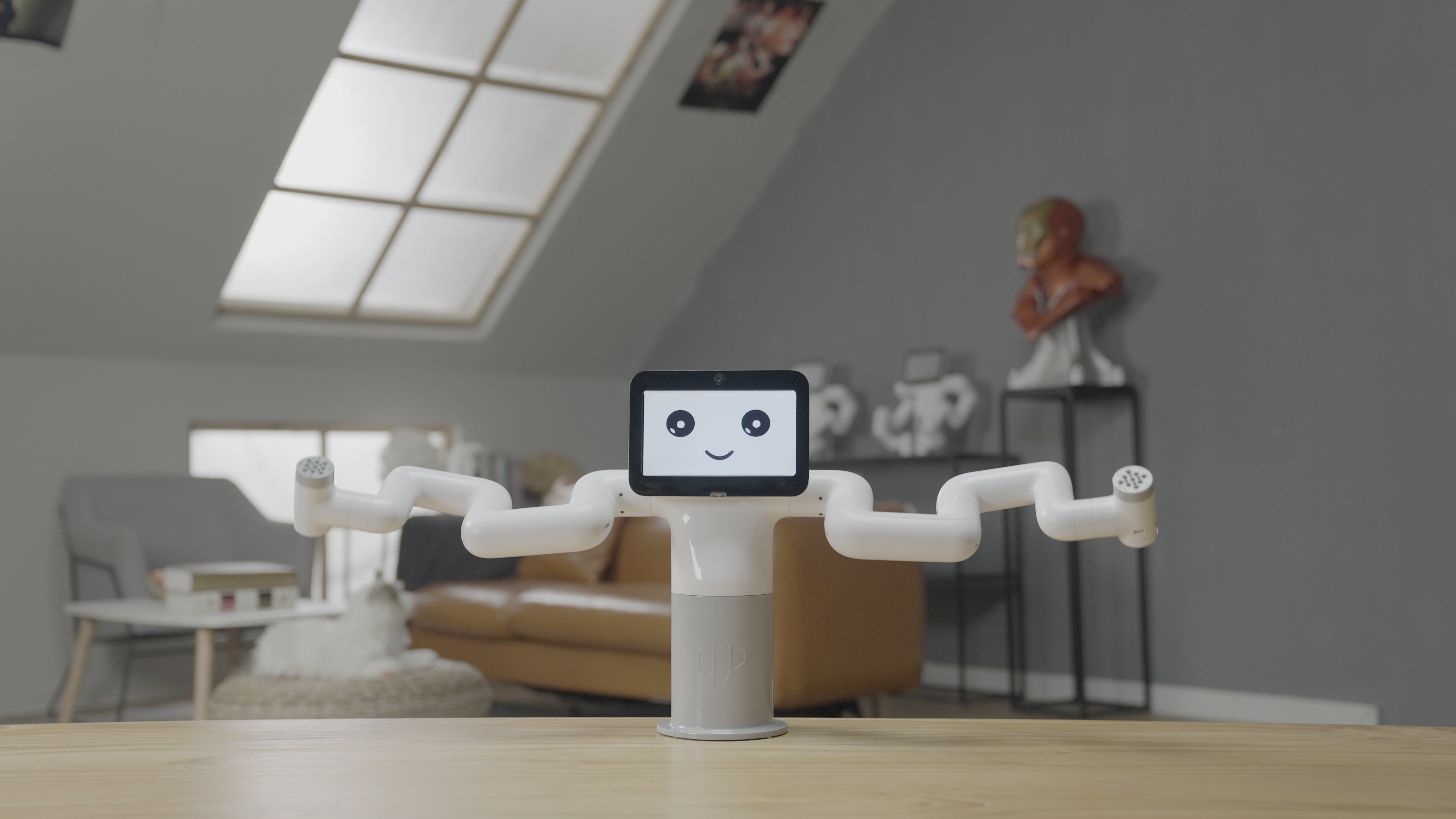 The company's first hobbyist- and education-level twin-arm collaborative robot design, myBuddy aims to pack in the features.
Elephant Robotics has unveiled its latest robot arm design, and this one's a little different — because you get two, rather than one, six-axis robot arms along with a central display designed to encourage an emotional connection between the user and what the company has called the "myBuddy 280."
"MyBuddy is [the] first dual-arm robot product of Elephant Robotics powered by Raspberry Pi, belonging to [the] service robot [class]," the company explains of its latest robot design. "A dual-arm 13-axis Humanoid Collaborative Robot."
The number after myBuddy's name indicates its working radius of 280mm, while the machine is claimed to offer a 250g payload capacity — making it suitable for hobbyist use rather than industrial projects. At the center of the design is a 7" touchscreen display, while up to two two-megapixel cameras provide input for computer vision systems.
"The whole machine motion control drive library of myBuddy is open [source]," the company claims, "[with] more than 100 control interfaces such as joint angle control, coordinate control,etc. Therefore, users can realize robot motion path planning algorithm research, dual-arm interference avoidance algorithm research, robot vision learning, and other artificial intelligence applications development. myBuddy effectively helps developers and students to improve their personal scientific research ability."
he design is modular, as with Elephant Robotics' earlier single-arm models. The base robot can be enhanced with add-on accessories including plastic fixed-gesture hands, an adaptive gripper, suction pump, additional camera, or a base with G-clamp for more secure operation. There's LEGO compatibility, a Raspberry Pi 4 Model B 2GB is included as standard, and the company boasts support for C++, C#, Python, Arduino, and JavaScript development.
The new twin-armed robot comes two months after Elephant Robotics unveiled the MechArm, a modular six-axis unit powered by a Raspberry Pi 4 Model B single-board computer. This, in turn, was a follow-up to the myPalletizer, a four-axis design developed with M5Stack.
The myBuddy 280 is now available on the Elephant Robotics store, priced at $1,699; the base and clamp is an additional $49.99, the adaptive gripper $99.99, the camera flange $99.99, and the suction pump accessory $129.99.