FEATURES AND APPLICATIONS
myAGV Jetson Nano 2023 is powered by the NVIDIA® Jetson Nano B01 4GB core board and runs on the customized Ubuntu Mate 20.04 operating system, tailor-made by Elephant Robotics for robots, providing a smooth and user-friendly experience. myAGV 2023 comes with a variety of features, including 2D mapping and navigation, 3D mapping and navigation, graphical programming, visual software, ROS simulation, gamepad and keyboard control, making it the top choice for research, education, and individual creators.
Education and Research
The myAGV 2023 series is equipped with high-performance planetary brushless DC motors, providing it with increased power for a wider range of more complex application scenarios. This significantly enhances the accuracy of autonomous navigation. Whether in laboratory research or classroom teaching, this chassis offers comprehensive support, helping you explore the unknown and making research and education more flexible.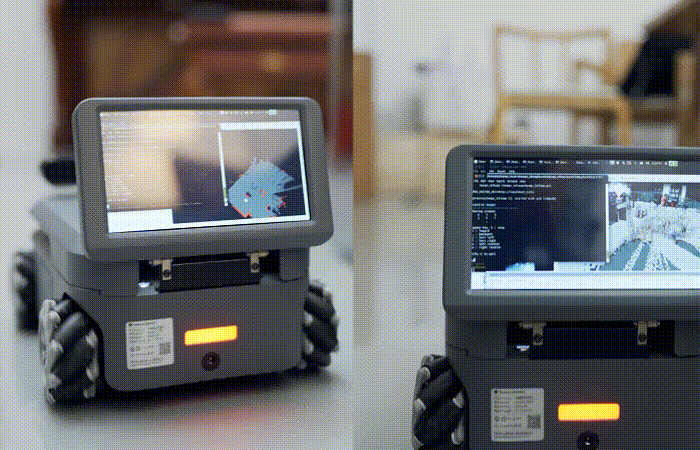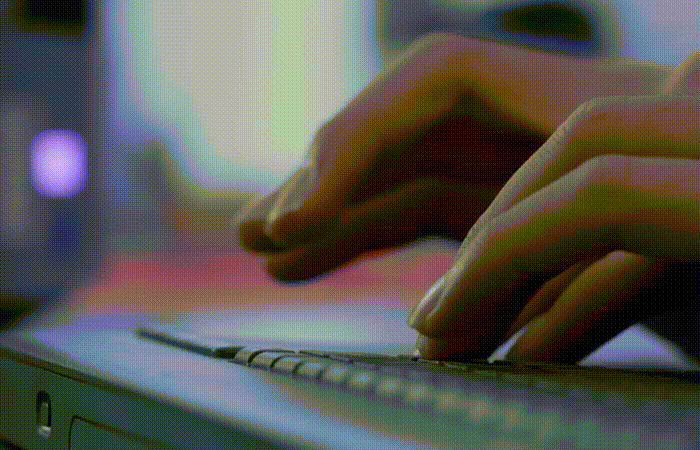 Innovative Development
The myAGV 2023 series builds upon the foundation of myAGV, achieving perfect backward compatibility while retaining all myAGV's functionalities. The myAGV Jetson Nano is equipped with NVIDIA JETSON NANO B01 4GB, providing the device with powerful image processing capabilities and supporting 3D mapping and navigation.
Business Exploration
The myAGV 2023 series can be equipped with our company's five types of robotic arms. myAGV 2023 + Robotic Arm = Infinite Possibilities. With autonomous navigation, machine vision, and end effectors, it can simulate various business scenarios and meet the application requirements of complex projects. It supports composite robot kits, simulating warehouse logistics and sorting scenarios, making it suitable for business research and composite robot scenario demonstrations.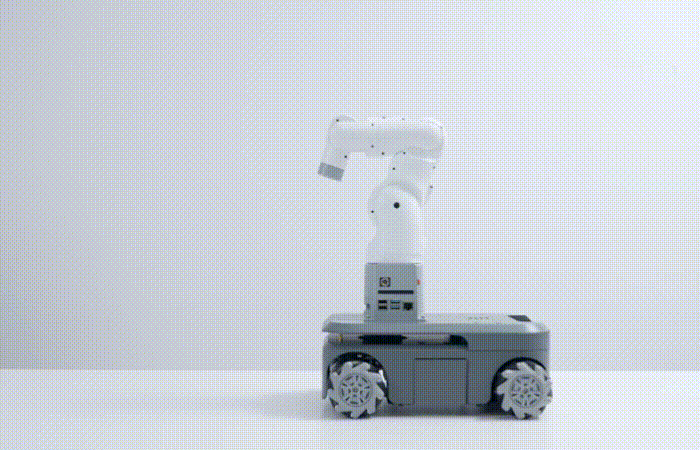 ADVANCED CONFIGURATION
Hardcore product configuration with high computing power development board, catering to various visual scene developments such as autonomous navigation, target tracking, patrolling and monitoring, autonomous driving, and location recognition.

NVIDIA X ELEPHANT ROBOTICS
Jetson Nano Genuine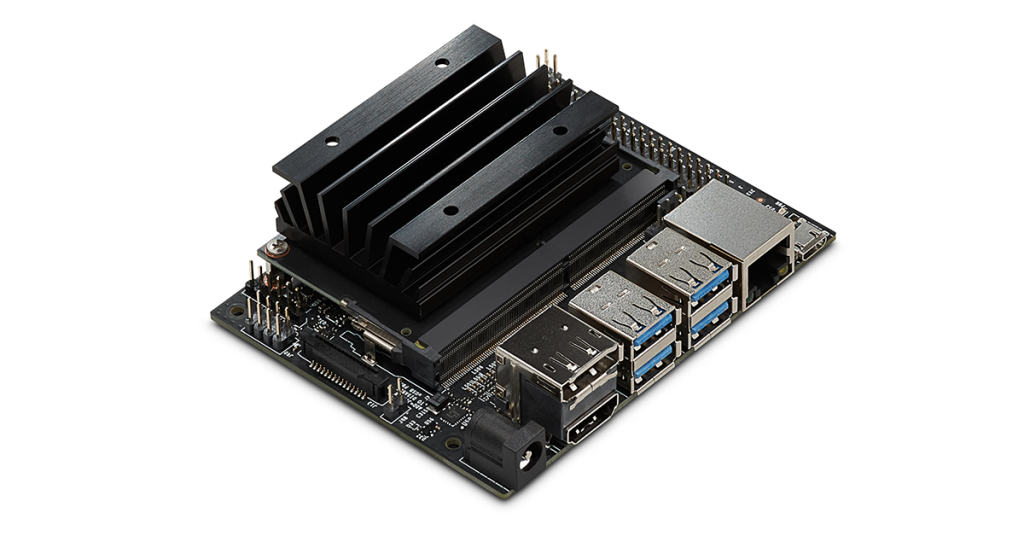 CUSTOMIZED ROBOT OPERATING SYSTEM
System developed over three years, it offers a near-desktop PC experience. The myAGV 2023 system not only has built-in environments like ROS and Python but also features robot development software like VSCode, VNC, and SSH. No complicated configurations needed. It also offers automated update software, supporting one-click updates for the corresponding development environment. Simplifying the process makes robot applications easier.

EASY ROBOT PROGRAMMING
Offers myBlockly, a drag-and-drop programming software for beginners. With block-based programming and graphical debugging tools, even novices can easily control the robotic arm. Python 2/3 development environment supports various development driver libraries like OpenCV, QT, and pymycobot. It meets advanced development needs in robot control, image recognition, and frontend development.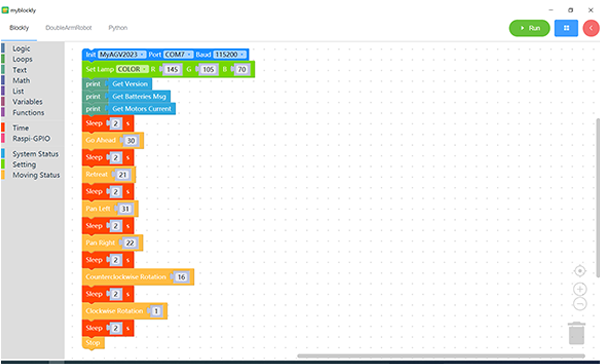 myBlockly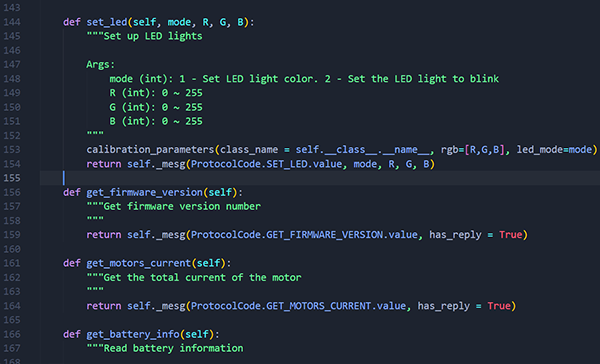 Python


The myAGV 2023 offers optional composite robot kits, allowing DIY sandbox setups, simulating logistics sorting scenarios. It can be equipped with the myCobot 280Pi robotic arm, along with the end effector myCobot Vertical Suction Pump V2.0 and myCobot Camera Flange 2.0. Using hand-eye calibration algorithms for precise gripping, it provides efficient solutions for research, education, and business research applications.
The myAGV 2023 is structurally compatible with the myPallitizer 260 series, mechArm 270 series, myCobot 280 series, myArm series, and ultraArm series, catering to a wide range of composite robot scenario requirements.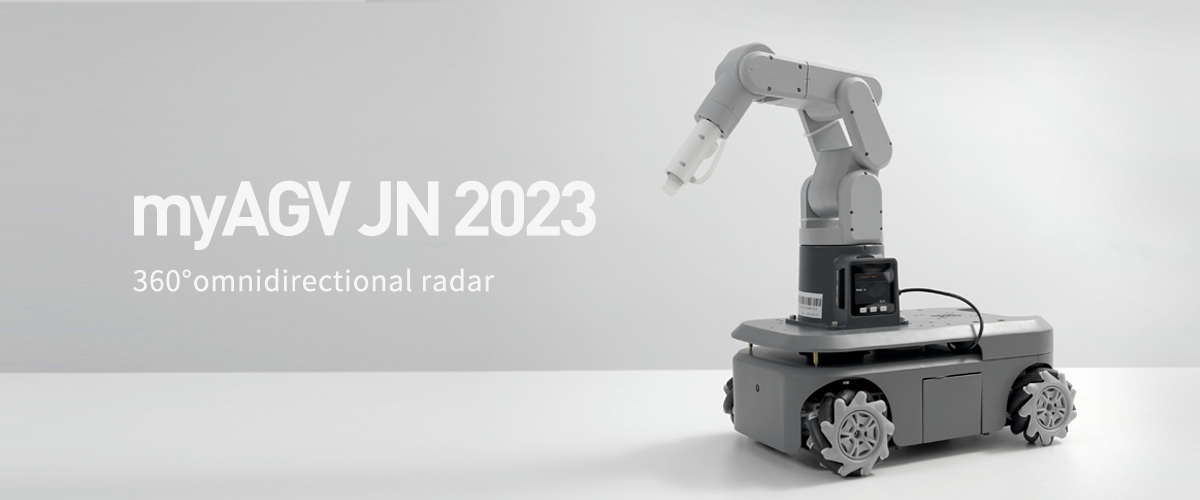 MyStudio, a brand new upgrade, says goodbye to the old version's inability to connect to the internet for downloading the latest firmware. With cloud-based updates and real-time synchronization, it further enhances the user experience.

ACCESSORIES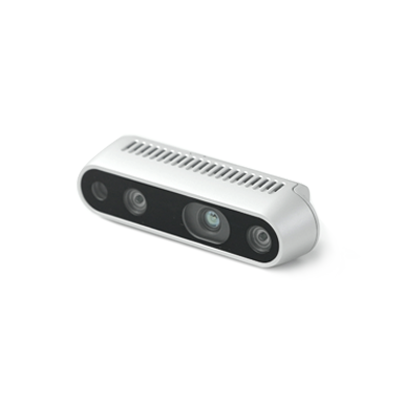 Realsense D435 3D Camera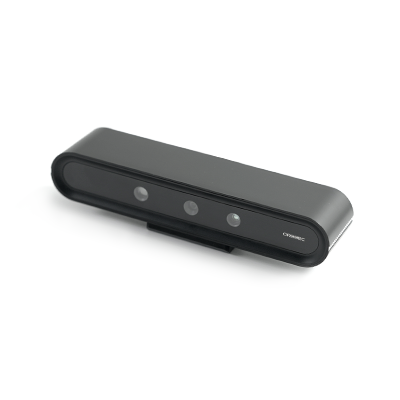 Astra Pro 2 3D Camera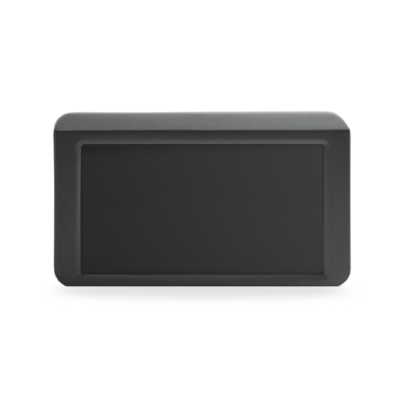 7-inch Touchscreen Display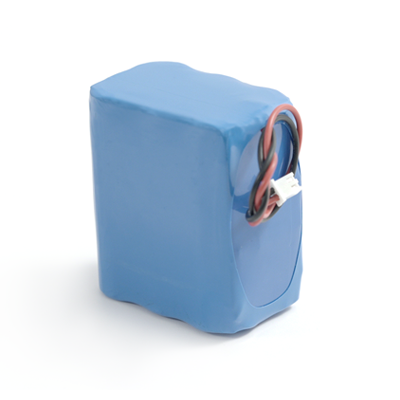 6400mAh Equipment Battery
Instructions
Gitbook
[Recommended reading]

Software Has Room to Grow
The software has room to grow, but overall, it's alright.
Limited Functionality, Decent Value
It has limited functionality and a narrow scope, but the price is reasonable.
Slightly Limited Battery Life
The battery life is slightly limited, but the performance is decent.
Not the Most Intuitive
It's not the most intuitive, but you get the hang of it.
Room for Improvement
There's room for improvement in functionality, but it has potential
Returns Policy
Our policy lasts 7 days. If 7 days have gone by since your purchase, unfortunately we can't offer you a refund or exchange.To be eligible for a return, your item must be unused and in the same condition that you received it. It must also be in the original packaging.
Package&Shipping
All products use standard cartons and special customized super hard paper shells to firmly fix the products and prevent damage from impact.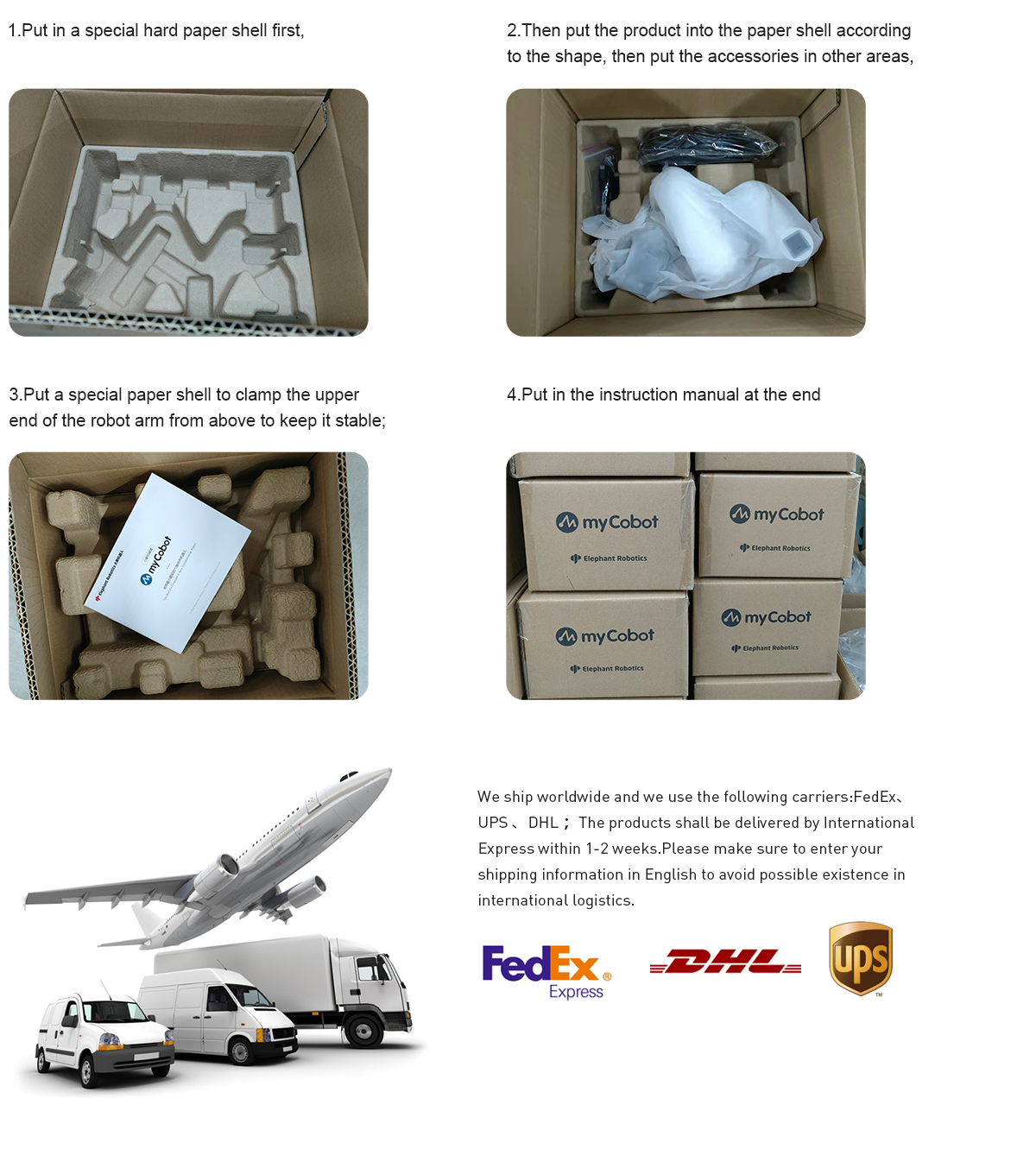 Q1: What are the differences between the Raspberry Pi and Jetson Nano?
A1: The main difference between the two lies in the computing power of the development boards. Jetson Nano has significantly higher computational power compared to the Raspberry Pi, making it suitable for applications that require handling large datasets and performing deep learning tasks. In contrast, the Raspberry Pi is only capable of supporting general-purpose computing and educational projects.
Q2: The myAGV 2023 has a battery life of 181 minutes (approximately 3 hours). This means that under normal operating conditions, the machine can work continuously for up to 3 hours.
A2: Our test data shows that the myAGV 2023 has a battery life of 181 minutes (approximately 3 hours), for reference only. Actual battery life may vary depending on real-world usage.
Q3: Does myAGV 2023 support graphical programming?
A3: myAGV 2023 is compatible with our in-house developed myBlockly software, which supports graphical programming and allows you to save your written programs.
Q4: Does myAGV 203 support 3D navigation?
A4: myAGV Jetson Nano 2023 supports 3D navigation, while myAGV PI 2023 does not. This is primarily due to the limited computational power of the Raspberry Pi version, which is insufficient to run 3D navigation.
Q5: How long does the backup battery of myAGV 2023 support for continuous operation?
A5: After testing, myAGV 2023 has a continuous working battery life of up to 181 minutes, and theoretically, with the backup battery, it can reach double the runtime, which is 362 minutes.
Q6: Does the standard package of myAGV 2023 include the screen, backup battery, and 3D camera?
A6: These are all optional accessories and are not included in the standard package. They need to be purchased separately based on your specific requirements.
Q7: What are the differences between myAGV 2023 and myAGV?
A7: Based on user feedback, we have decided to upgrade myAGV, with significant improvements in the following areas:
1.Motor upgrade to planetary brushless DC motor.
2.Addition of new features, such as Python API and myBlockly graphical programming.
3.Resolving issues from the previous myAGV version, such as the inability to charge backup batteries and the need for a display screen during startup.
4.Introduction of new accessories, including backup batteries and display screens.myAGV 2023 is now better equipped to meet the needs of users and handle more complex tasks.
Q8: Are there any changes in the usage methods for myAGV 2023 following this upgrade?
A8: The overall usage methods are mostly the same, but with the upgrade, myAGV 2023's system has been updated to our custom-developed Ubuntu 20.04, which significantly enhances the user experience.
Q9: What functions are supported by the Python API of myAGV 2023?
A9: The Python API supports control in various directions, control of the rear LED light, and stopping myAGV 2023.
Q10: myAGV 2023 is compatible with how many robotic arms to create a composite robot?
A10: myPallitizer 260 series,mechArm 270 series,myCobot 280 series,myArm 300series ,ultraArm series.