The Smallest robot controlled by ROS👇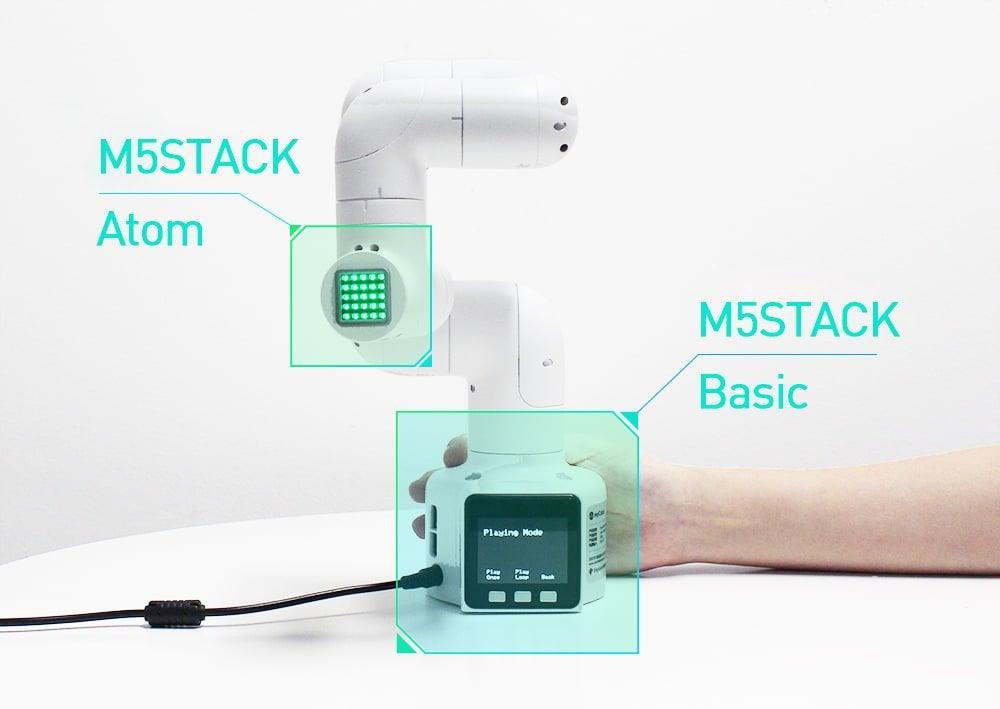 Want to learn about programming robots?
Elephant Robotics
myCobot collaborative robot is an amazing learning and development tool you're sure to love.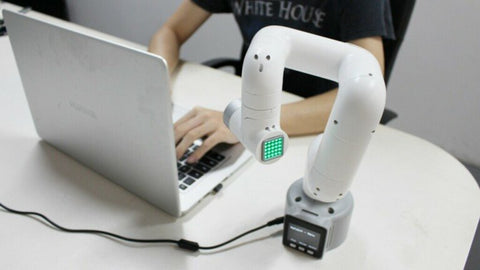 If you've ever dreamed of dabbling in robotics, you're not alone. Robots have been popular since the dawn of technology-centered science fiction. They come in a myriad of shapes and sizes with a broad spectrum of purposes. 
Elephant Robotics myCobot
 has arrived with an incredible tool that's perfect for those experienced in robotics and those looking for an entry point. Read on as we explore the exciting, innovative gadget.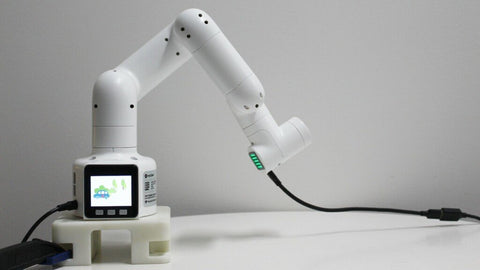 myCobot has an adaptable, lightweight design that
makes it easy to work with
myCobot
, a collaborative effort between Elephant Robotics and
M5STACK
, is a customizable arm-like robot. At first glance, it looks like a series of pipes and elbows that almost resemble a periscope. However, the creative and productive potential is endless. This robot has a lightweight, compact design that can be fashioned into a multitude of different shapes. In fact, combined with various end effectors, it can adapt to advanced scenarios and practical applications alike. It can easily be disassembled and easily transported, weighing in at less than 2 lbs.
This robot features customizable hardware with
two built-in screens
Elephant Robotic's myCobot
contains the right technology to perform advanced tasks. The robot is equipped with 6 high-performance servo motors, all of which have smooth rotation, small inertia, and speedy response time. MyCobot also has a working radius of 280 mm and can carry a payload of more than 8 oz. Furthermore, with the help of 2 built-in screens, it can support the fastLED library. This allows it to display information more clearly.
myCobot uses Lego Connector and M5STACK with
thousands of applications
One advantage
myCobot
has is that its equipped with Lego Connector at the base and at the end. This works great for developing embedded equipment. In other words, M5STACK Basic is capable of controlling the base while application cases are engaged. Above all, there are quite impressively thousands to choose from.
Elephant Rbotics makes it programmable and
includes track recording
Elephant Robotics
designed myCobot to use a visual programming software called UIFlow, which is user friendly for most people. Another option available for use is industrial robotics software RoboFlow. RoboFlow works in conjunction with functional modules
Arduino
+
ROS
(an
open-source
system.) Lastly, you can reduce point saving with drag trial teaching, a process that allows you to record a track and save it.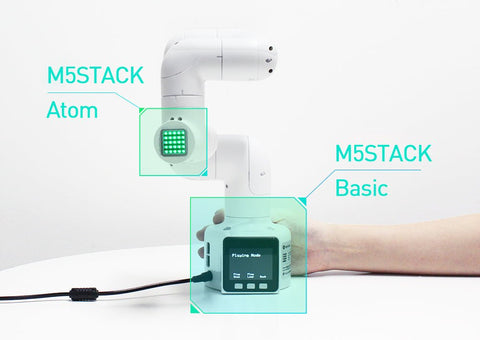 myCobot is an incredible tool for learning, research,
and development
Overall, the
myCobot
is a genuinely exciting piece of technology that should pique the curiosity of anyone interested in working with robots. While it may not be as cute and flashy as some robots on the market, it has something more important to the industry as a whole: practicality. When users mix their creative imaginations with this adaptable tech, the possibilities are endless. This will be perfect for everything from scientific research to smart-home integration. Who knows? Maybe you can program it to hand you your morning
coffee
. Now i
t is available from our 
official website
 on shopify
 for only $599.