A letter from CEO of Elephant Robotics at 7th Anniversary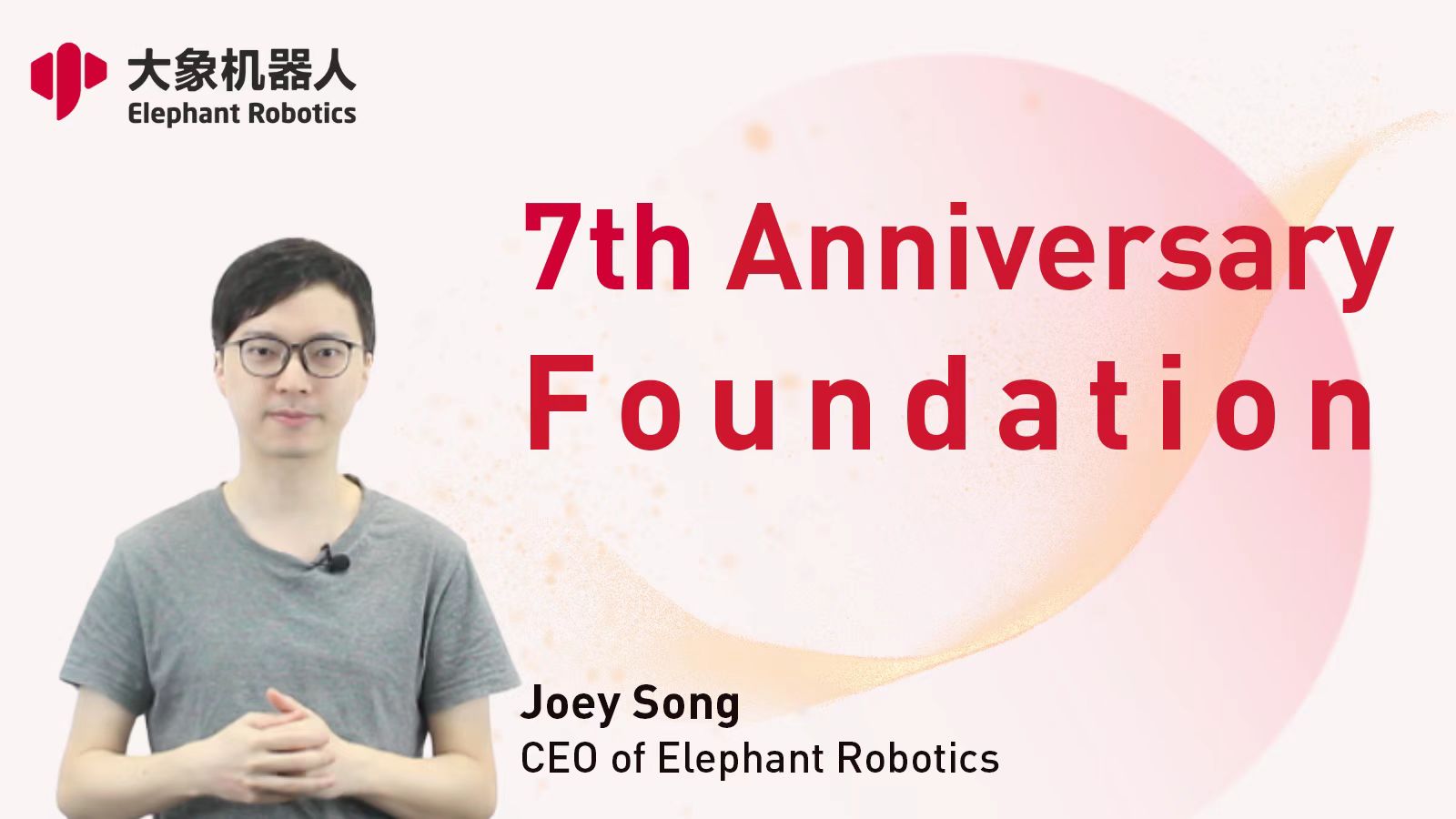 To our valued clients,
As the 7th anniversary of our establishment, I, on behalf of all the staff, express our greetings and thanks to you. We are deeply grateful for your support and trust in us. 
Since we built, Elephant Robotics has remained in promoting the development and application of robotics technology. We seize the opportunities of our time and promote better and smarter robots. From the initial industrial robotic arms to current desktop robots and bionic pets, we continuously innovate and improve. Our products and solutions have reached out various fields, including consumer, professional, and education, providing more convenient, efficient and comprehensive services, and receiving recognition and support from our customers and partners.
We take pride in our achievements, which are the result of our ability to integrate technology and art with the support of our developed and designed core technologies. As we put the development of industrial technology first, we also emphasize giving back to our customers in kinds of scenes and research.
We're not self-satisfied about what we've accomplished so far. We still commit to higher-quantity robots. The myCobot series, the metacat series, and the new cobotX series are the results of our advanced technology and applications. Going forward, we'll continue to focus on the needs of our customers, promote cooperation, improve our services and products, and look forward to a bright future.
We would like to express our thanks for your support and trust. If you entrust your business to us or consider our future services, we will appreciate it.
Joey Song
Chief Executive Officer
Watch on YouTube: