ARTIFICIAL INTELLIGENCE EDUCATION PLATFORM
The Artificial Intelligence Kit 2023 is newly upgraded with 5 major visual recognition algorithms and 7 hardware updates, supporting 6 robotic arms of Elephant Robotics. Users can learn major robotics knowledge from 8 perspectives and use visualization software with this kit. It can achieve positioning, grabbing, and automatic sorting. Based on the Python platform, the control of the robotic arm can be realized through the software. Users can learn the basics of artificial intelligence, inspire innovative creation, and enjoy the open source creative culture with AI Kit 2023.
The Artificial Intelligence Kit 2023 has good expandability and high openness, and can be used for multiple purposes. It can be easily used for higher education training platforms, robotics study and research, or personal learning and project development.
5 MAJOR VISUAL RECOGNITION
AI kit has 5 built-in main visual recognition algorithms and users can use different colored wooden blocks and different shaped cards for the recognition function. Also, users can use 4 types of QR CODE recognition to learn the relationship between 2D and 3D. Feature point recognition helps users learn to understand image segmentation and features and learn YOLOv5 algorithm quickly.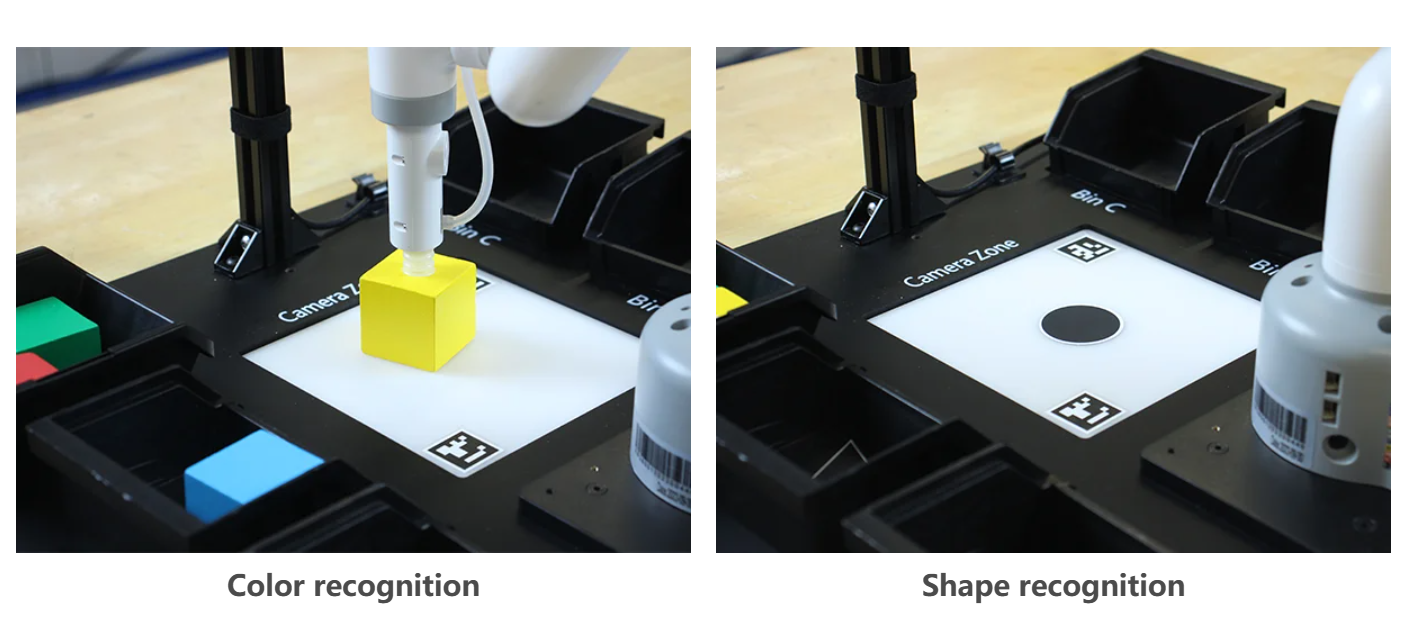 Compatible with 6 Robotic Arms of ER
It is compatible with 6 robotic arms of Elephant Robotics, supports M5Stack and Raspberry Pi versions.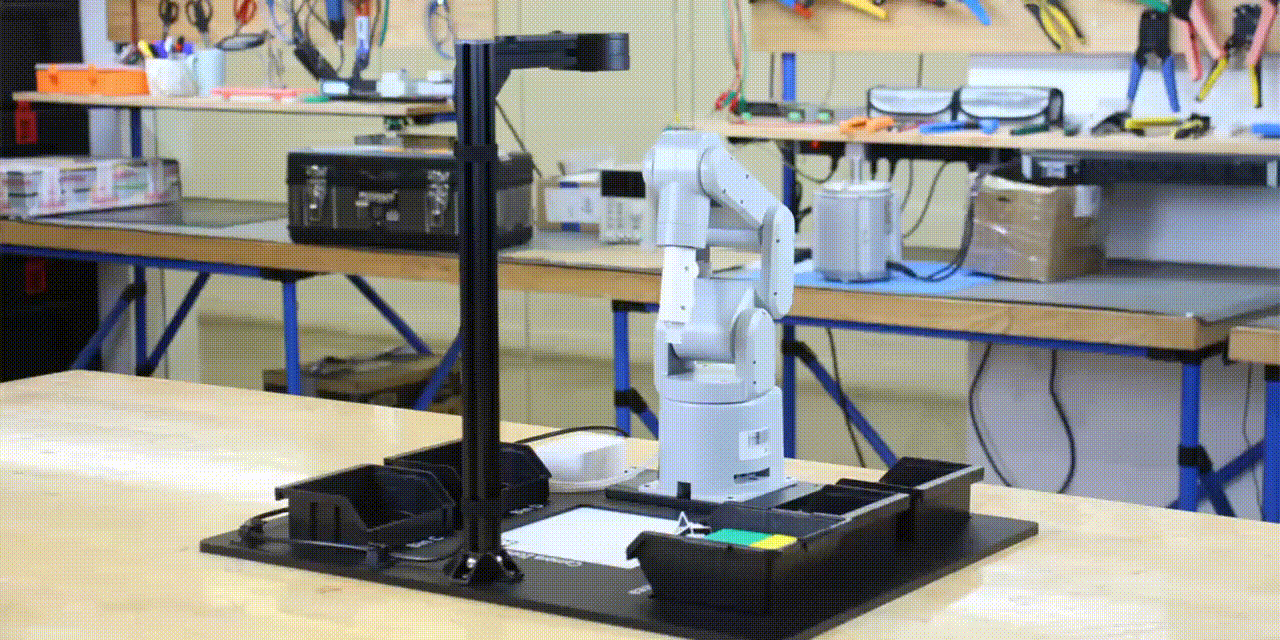 Vision education kit
What can you learn?
OpenCV
Python
ROS
Inverse kinematics
Hand-eye calibration
Robot vision
Robot control principle
End-effector use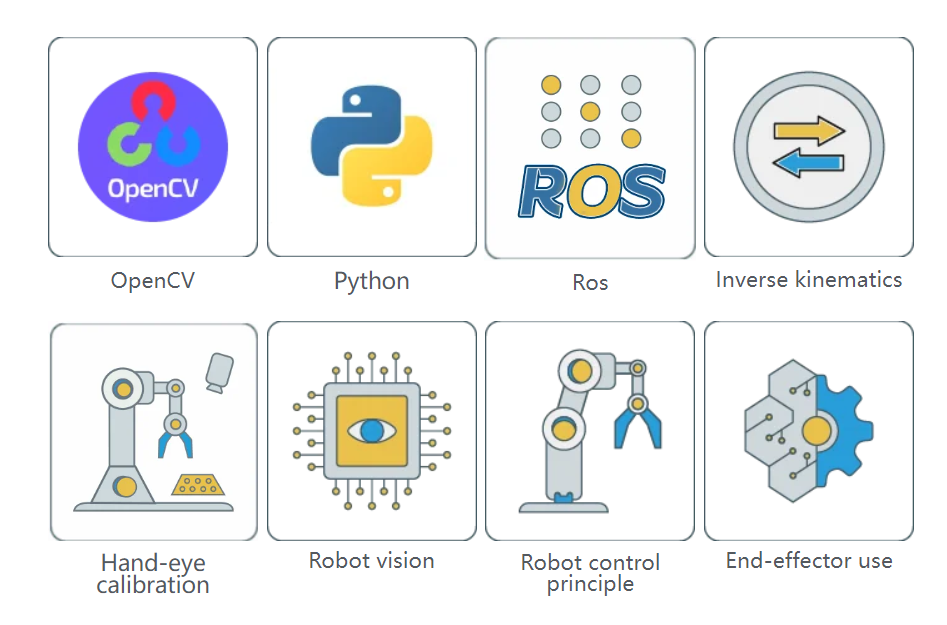 KIT COMPONENTS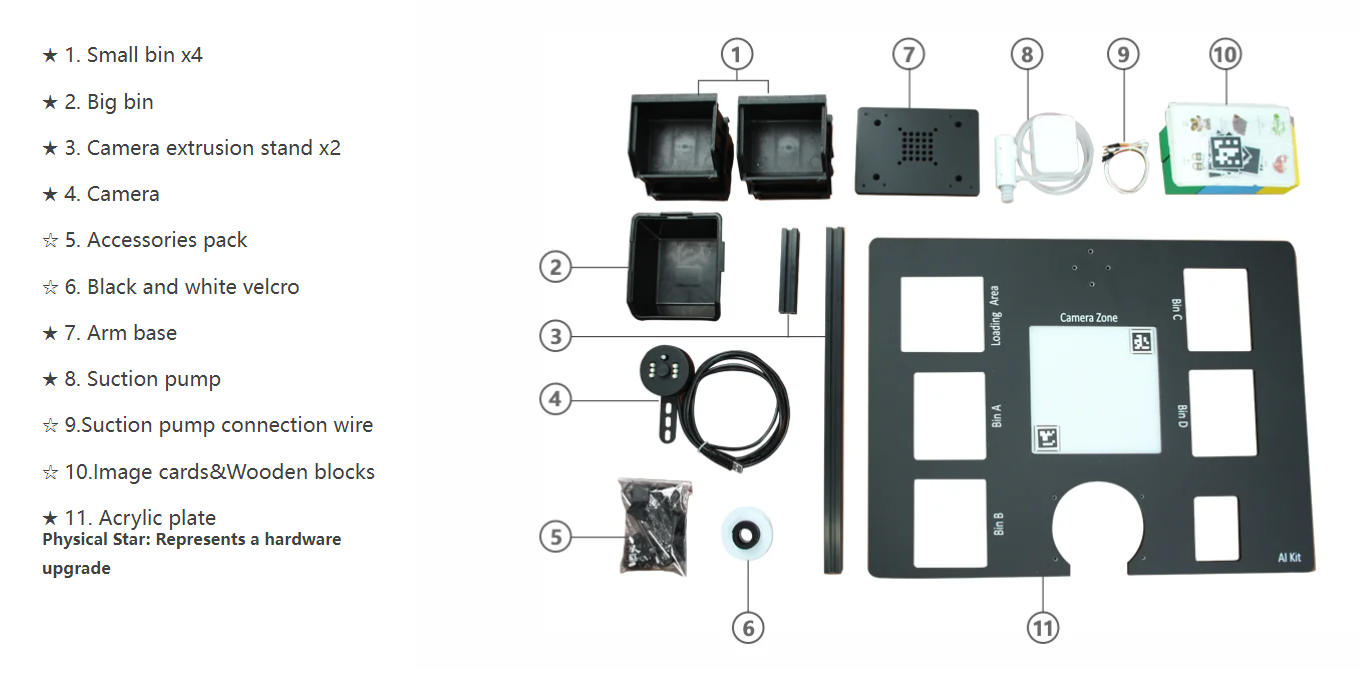 The Artificial Intelligence Kit 2023 supports visual software operation, provides customized and simple operation methods. Users can quickly start the artificial intelligence learning journey.

Fast delivery. Very good instructions.
I bought this received it so fast! The instructions that came with it are so easy to use.
Good for students to learn AI robot knowledge
My son always loves robots, and this kit is very suitable for him to take his first step into the robotics field without too much difficult coding. It is good for kids to learn through playing - much more interesting than the usual class!
Learning Kit
It was a fun project. Tech support was very helpful when I was unable to figure out the software part of the build.
This is an excellent piece of kit!
Great robotics kit. It is easy to use even for me who has no experience in robotics. I bought this kit hoping that I can learn a lot about robotics from this kit. So far it seems to work!
I haven't open it, but it feels just nice and heavy
Receive it 8 days later after placing the order and the package is in good condition.
Returns Policy
Our policy lasts 7 days. If 7 days have gone by since your purchase, unfortunately we can't offer you a refund or exchange.To be eligible for a return, your item must be unused and in the same condition that you received it. It must also be in the original packaging.
Package&Shipping
All products use standard cartons and special customized super hard paper shells to firmly fix the products and prevent damage from impact.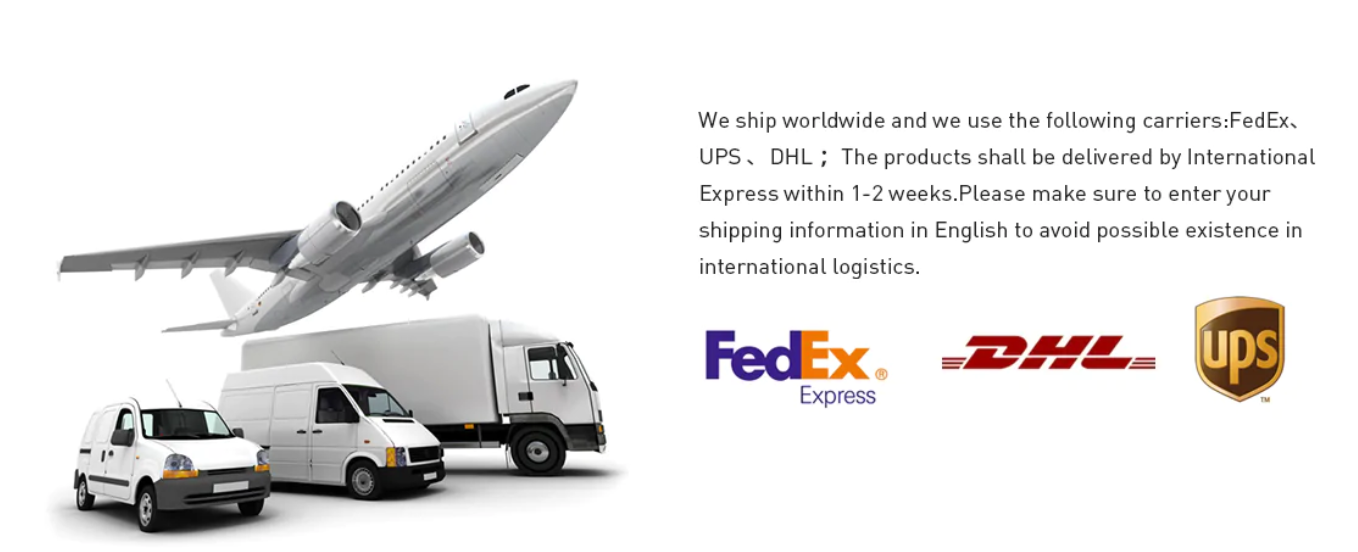 | | | |
| --- | --- | --- |
| Name | AI Kit 2023 Edition | AI Kit 3D Edition |
| Color Recognition | Supported | Supported |
| Shape Recognition | Supported | Supported |
| AR QR Code Recognition | Supported |   |
| Feature Point Recognition | Supported | Supported |
| YOLOv5 Recognition | Supported | Supported |
| Intelligent Grasping |   | Supported |
| Depth Sensing |   | Supported |
| Automatic Sorting | Supported | Supported |
| Python Support | Supported | Supported |
| ROS Support (myCobot 280 only) | Supported | Supported |
| | | |
| --- | --- | --- |
| Name | AI Suite 2023 Edition | AI Suite 3D Edition |
| Camera | 2D Camera | 3D Camera |
| Gripper |   | Supported |
| Vacuum Pump | Supported | Supported |
| Payload | 200 grams | 200 grams |
Parameters
Description
AI Kit 3D Edition
Overall Dimensions
510 x 369.2 x 8mm
End Effector
myCobot Vacuum Pump V2.0
3D Camera
1 unit
Kit Accessories
Certainly, here's the translation for the kit accessories in English:Four colors (red, green, yellow, blue) wooden blocks, 5 of each, measuring 6cm x 3cm x 1.5cm.Four colors (red, green, yellow, blue) cylindrical wooden blocks, 5 of each, with a diameter of 3cm and a height of 3cm.Two white shape cards each: square (4x4cm), isosceles triangle, rectangle (3.5x7cm).Circular shape stickers with a diameter of 4cm and 3cm, a total of 15 picture stickers.These are the different accessories included in the kit, with their respective sizes and quantities.
Payload
200g
Parameters
Description
Deeyea
Baseline
40mm
Depth Range
0.25-1.5m
Power Consumption
Average power consumption <2.5W, standby power consumption <1.5W, peak power consumption <5W, peak current less than 1000mA.
Depth Map Resolution
USB 2.0 mode: 1280×800@7fps; 640×400@30fpsUSB 3.0 mode:1280×800@30fps; 640×400@60fps
Color Image Resolution
USB 2.0 mode: 1280×720@7fps; 640×480@30fpsUSB3.0mode:1920×1080@30fps;1280×720@30fps;640×480@30fps; 640×480@60fps
Accuracy
1m ±5mm
Depth Field of View
H67.9° V45.3°
Color Field of View
H71.5° V56.7° D84°
Applicable Scenes
Indoor
Data Transfer
USB 3.0 Type-C
Supported Operating Systems
Android/Linux/Windows7/8/10
Power Supply Method
USB 3.0 Type-C
Safety Class
Class1
Dimensions
68.60 x 22.30 x 14.80mm
Parameters
Description
Realsense D435
RGB Camera
Resolution: 1920 x 1080 Frame Rate: Up to 30 frames per second
Depth Camera
Resolution: 1280 x 720 pixels, Frame Rate: Up to 30 frames per second" in English
Depth Sensing
Maximum Measuring Range: 0.2 meters to 10 meters, Depth Accuracy: ±1% (within a 1-meter range)" in English
Field of View
RGB Camera: 69.4° (horizontal) x 42.5° (vertical) x 77° (diagonal)Depth Camera: 87° (horizontal) x 58° (vertical) x 95° (diagonal).
Motion Tracking
Maximum Trackable Points: Up to 1 million pointsMaximum Trackable Gestures: 15 gestures
Interface
USB 3.0 Type-C
Other Features
Supports Infrared Projection and Infrared ModeSupports Alignment of Depth and Color Images.Built-in Accelerometer and Gyroscope
Q1: What is the primary use of this 3D kit?
A1: The primary use of this 3D kit is for education, research, and entertainment, including functions like color recognition, YOLOV8 object recognition, shape recognition, and pick-and-place operations.
Q2: Which robotic arms is this kit compatible with?
A2: This kit is compatible with various robotic arms, including myCobot 280mm 6-axis robotic arm, mechArm 270mm 6-axis robotic arm, and myPallitizer 260mm 4-axis robotic arm.
Q3: Do I need special skills to assemble this kit?
A3: No special skills are required. The kit comes with detailed user instructions to make assembly relatively easy.
Q4: Does the kit include all the necessary parts?
A4: Yes, the kit includes most of the parts required for assembly and operation, including the vacuum pump, camera, robotic arm base, and more.
Q5: Does it come with software or programming tools?
A5: The kit may include some basic control software, but if you need advanced programming and customization, you may need to use additional software tools.
Q6: What applications can this kit be used for?
A6: This kit can be used for various applications, including machine learning, robotics development, automation tasks, and educational projects.
Q7: Is there technical support or customer service available?
A7: Yes, this kit typically provides technical support and customer service to assist users in troubleshooting issues or providing necessary information.
Q8: What is the purpose of the YOLOV8 stickers in the kit?
A8: YOLOV8 stickers may be used to label target objects for better recognition by machine vision systems.
Q9: Is this kit suitable for children to use?
A9: This kit may be suitable for older children under adult supervision, but it's primarily designed for educational and research purposes, so it depends on the child's age and experience.
Q10: Can I use this kit for advanced machine learning projects?
A10: Yes, this kit is suitable for advanced machine learning projects, especially with its YOLOV8 object recognition capabilities. It provides a platform for developing and testing advanced computer vision and machine learning algorithms.