PRODUCT APPLICATIONS AND FUNCTIONS
Using Raspberry Pi microprocessor and Ubuntu Mate 20.04 operating system, myCobot 280 Pi can be used by connecting monitor, keyboard and mouse without PC master control. It is the first choice for building robot arm programming education, control logic development, robot application and ROS simulation experiment class. To help you quickly start the learning and application of six axis robotic arm.
Experimental education and research
myCobot 280 is your ultimate robotic playmate. With native Raspberry Pi 4B support and a variety of actuators and sensors, it opens up a world of possibilities for robot programming, control logic development, and even ROS simulations. Build, learn and have fun with the myCobot 280.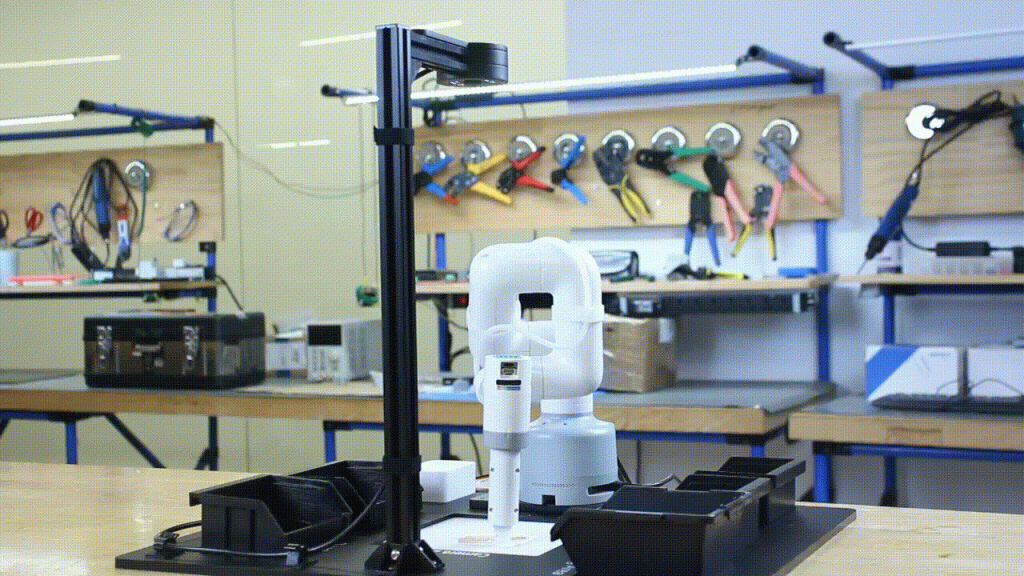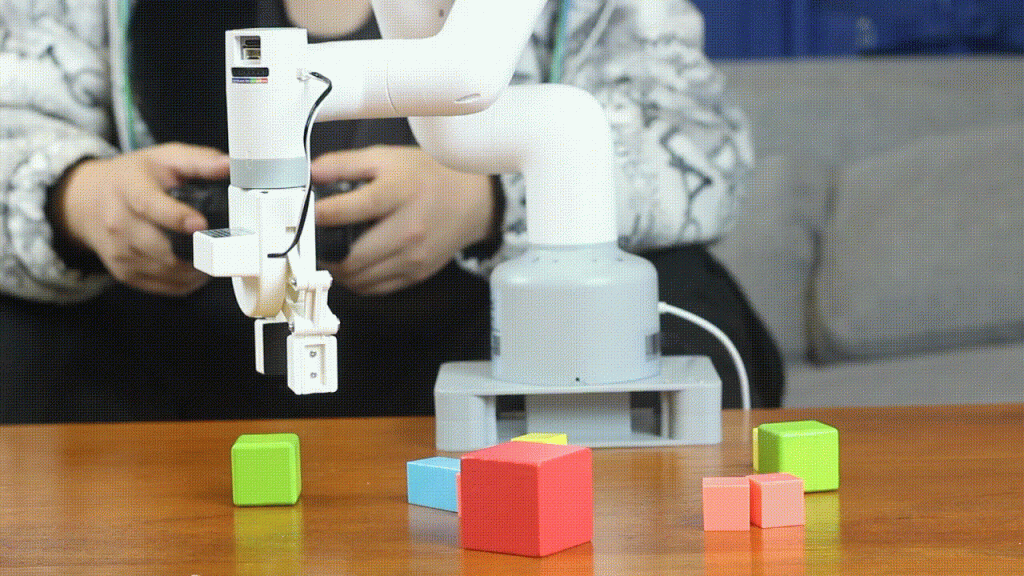 Creative development
Experience industrial robot development with the myCobot 280 series. Equipped with advanced motion control algorithms and multiple control modes, including angle, coordinate, potentiometer and radian values. With an open-source drive library and over 90+ robot control interfaces, get a realistic programming experience for your projects.
Commercial exploration
The myCobot 280 series of mechanical arms support the development of applications that can be used in a variety of environments, including PC, industrial computers, and embedded devices. The product supports over 10 accessories, including a base, end extension, and peripheral products, which can be combined to complete complex project applications. These applications are suitable for commercial exhibitions.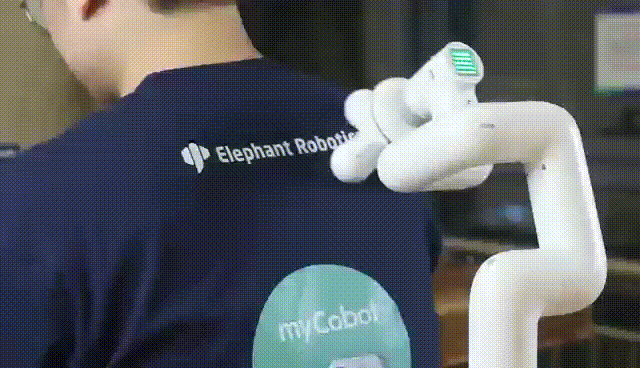 myCobot 280 has been sold in over 10,000 units across 50+ countries, showcasing its global popularity and reliability
PARAMETERS

EXCELLENT CONFIGURATION
myCobot Pi collaborative robotic arm is equipped with complicated and intelligent configuration,
which highly satisfies your demands of secondary developments.
BRAINED ON RASPBERRY PI 4B
TThe speed and performance of the Raspberry Pi 4B is a step up from earlier models in which myCobot Pi, the Raspberry robot arm, gets more powerful computing competence and faster proceeding method.
CPU: 64-bit 1.5GHz 4Core (28nm) GPU:Broadcom VideoCore vl@50OM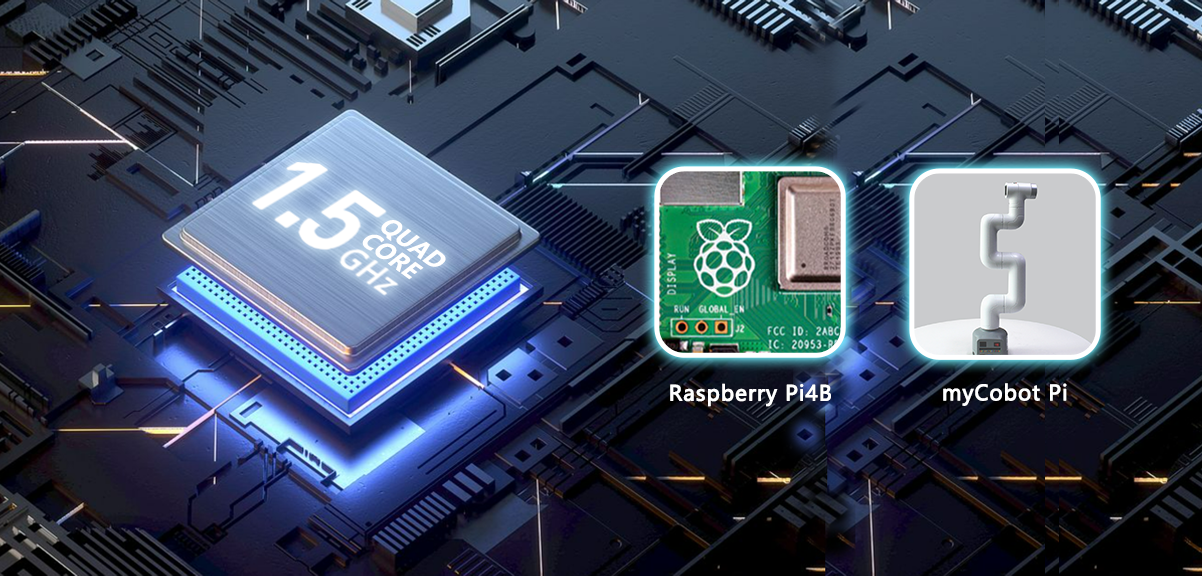 SECONDARY DEVELOPMENTS
Easily learn to program myCobot Pi, in your style and start your robotics journey with pleasure.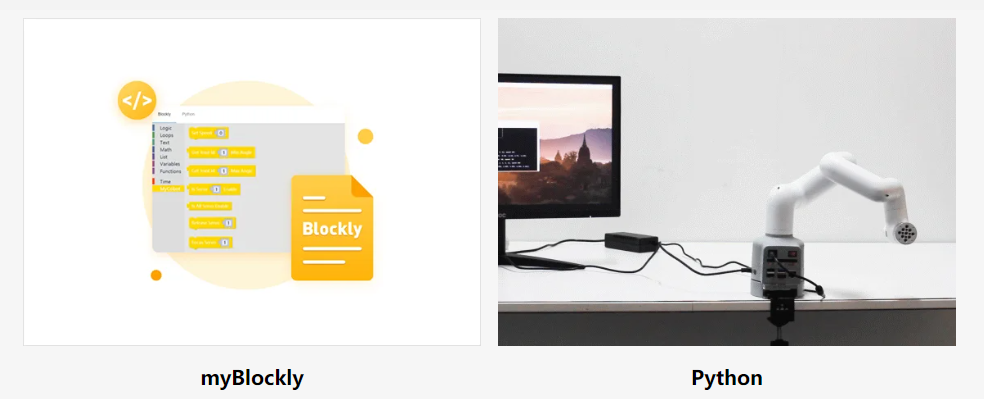 RICH ACCESSORIES
Dozens of accessories, such as adaptive grippers, camera flanges, suction pumps, etc., helping users to play to the creative ideas of myCobot.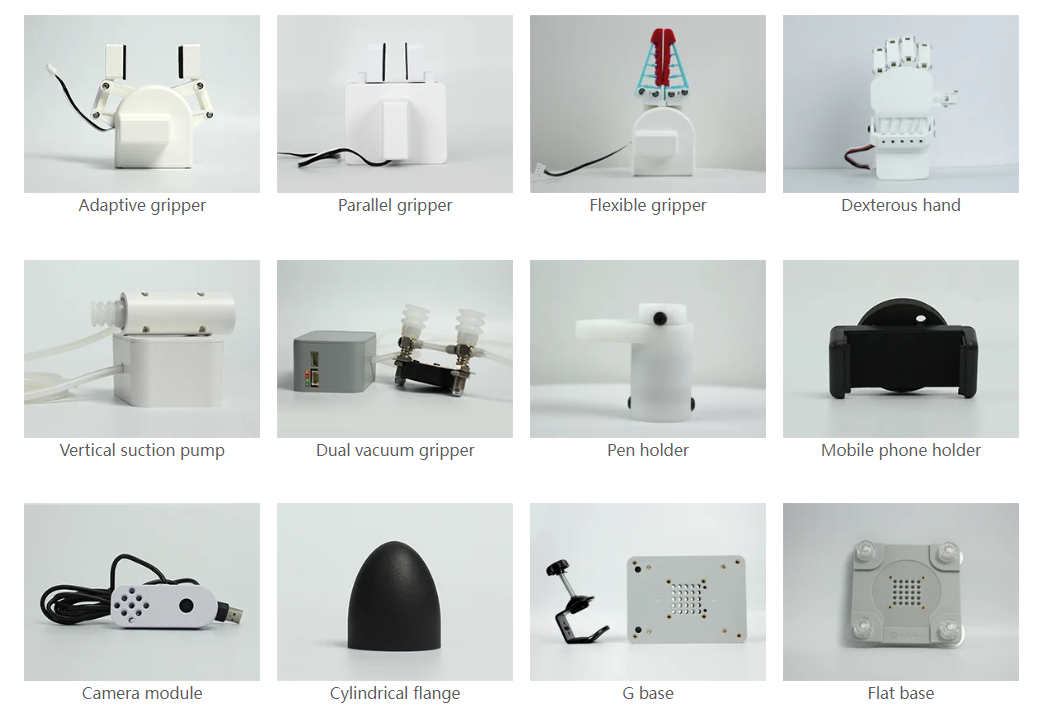 ROS SIMULATION CONTROL SUPPORT
We provide ROS1 and ROS2 multi-version development support, and different versions have the same extended support, and provide RVIZ and MOVEIT demonstration cases under different versions to meet the in-depth development needs of users.​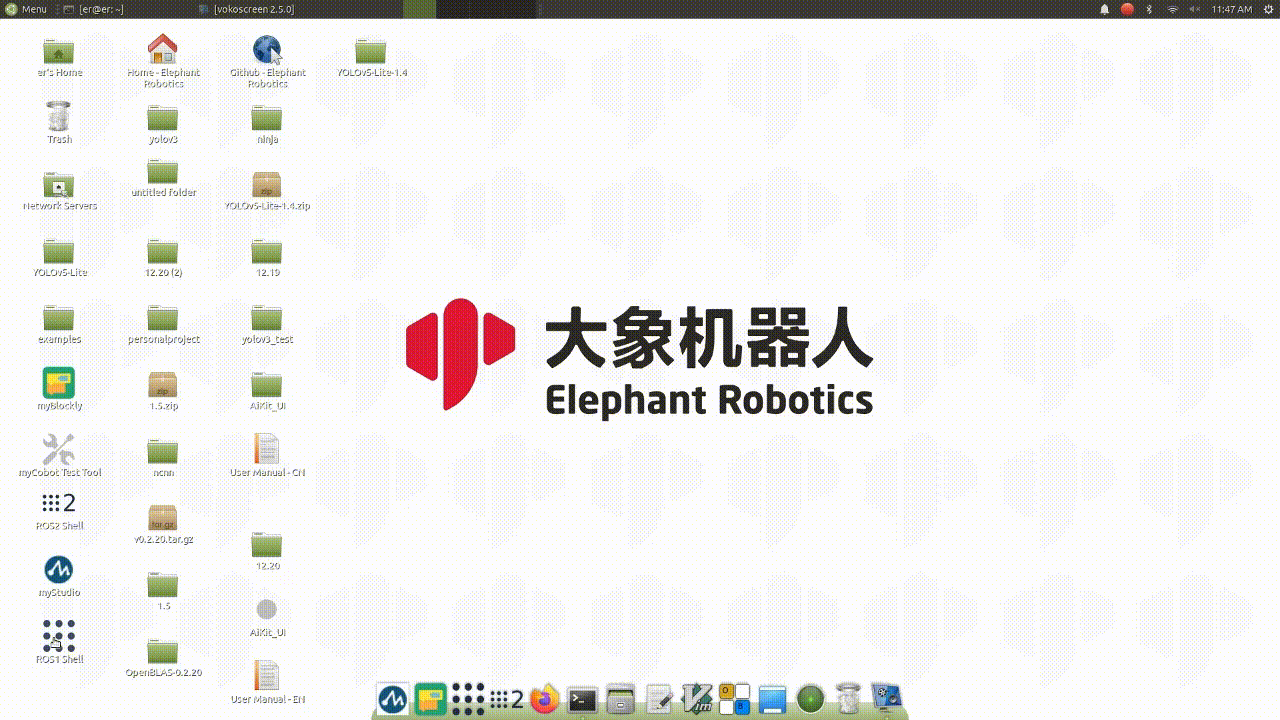 WORKING RANGE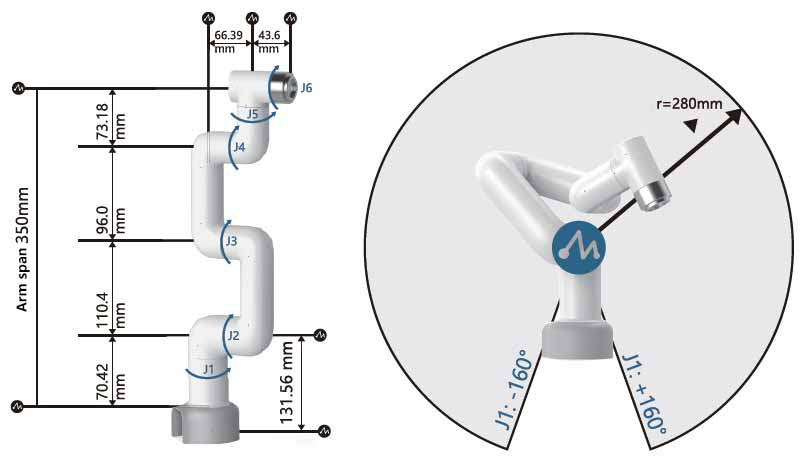 myAGV + myCobot 280
Mobile chassis + robotic arm development, SLAM mapping, autonomous navigation, ROS development environment, 6-axis collaborative robot control, visual recognition, communication between devices and other development content.
USER CASES
Instructions
Gitbook
[Recommended reading]

myCobot 280 Raspberry Pi 2023 - 6 DOF Collaborative Robotic Arm ( Raspberry Pi Version)
Good quality.
The quality of its construction is top-notch and it feels very durable.
good product!
The open-source nature of its software and development community is a major advantage for I bought it.
Can be improved
While its default software is useful, it can be limited for advanced users who want more control.
I'm a hobbyist and have been using this robotic arm for a few months now.
I really appreciate how easy it is to set up and get started with, even for someone like me who doesn't have a lot of experience with robotics. The documentation is clear and easy to follow, and the community forums are a great resource for getting help and inspiration.
Returns Policy
Our policy lasts 7 days. If 7 days have gone by since your purchase, unfortunately we can't offer you a refund or exchange.To be eligible for a return, your item must be unused and in the same condition that you received it. It must also be in the original packaging.
Package&Shipping
All products use standard cartons and special customized super hard paper shells to firmly fix the products and prevent damage from impact.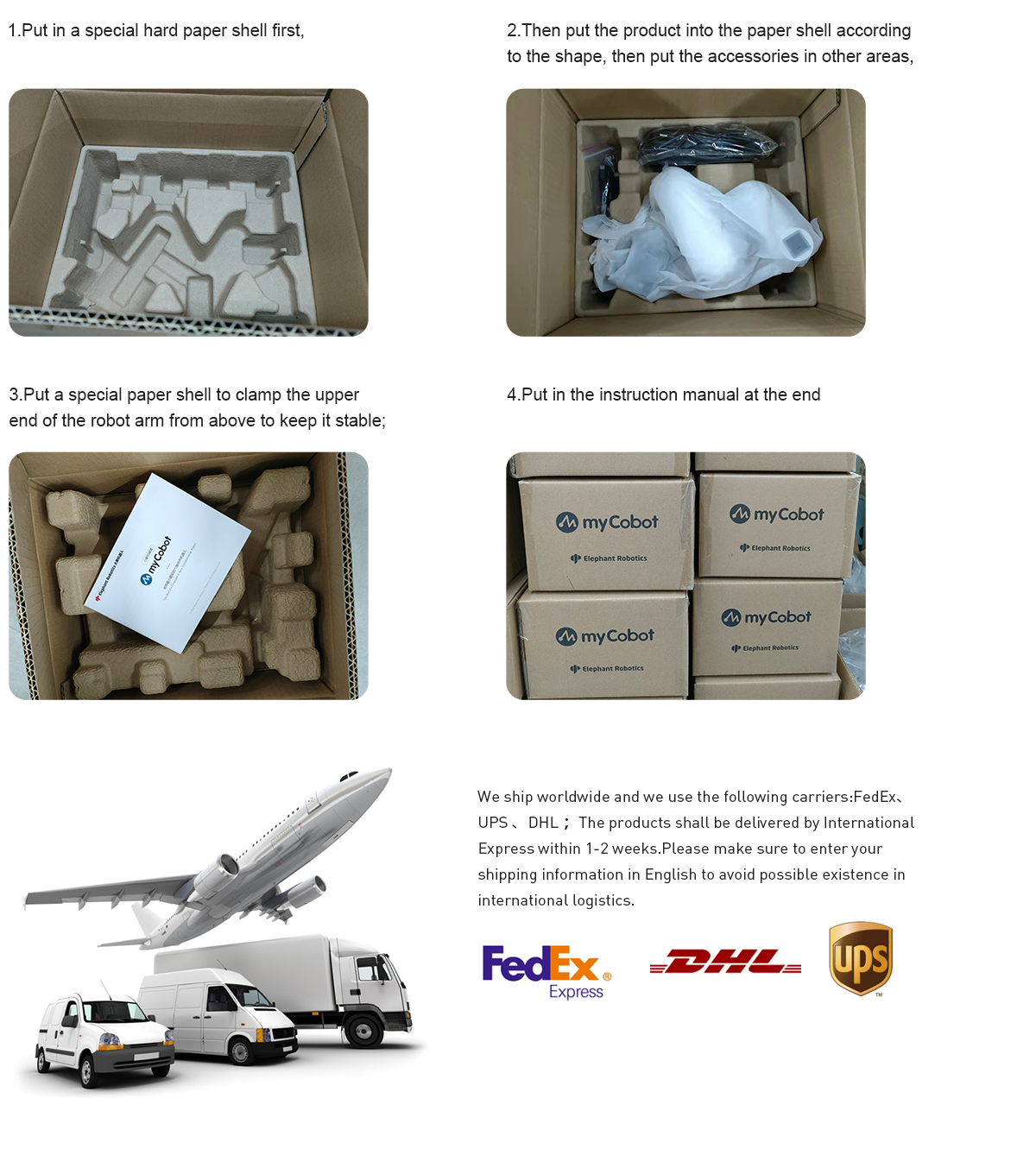 Product Features

myCobot 2023 Support

myCobot 2020 Support

Kinematics Algorithm Update

LST

LST

Gitbook

LST

LST

GamePads Control

LST

LST

App Control

LST

LST

myStudio

LST

LST

 

myBlock

LST

LST

 

ROS 1

LST

LST

 

ROS 2

LST

LST

 

System Firmware Upgrade

LST

2023.09.30 Deadline

 

Software Maintenance

LST

2023.09.30 Deadline

 

System Vulnerability Repair

LST

2023.09.30 Deadline
Q1: What activities can I do with the Four-in-a-Row Kit?
A1: You can engage in one-on-one human vs AI gameplay using the Four-in-a-Row Kit. You can also customize game modes using open-source code, offering limitless possibilities..
Q2: What skills do I need to use the Four-in-a-Row Kit?
A2: You don't require professional programming or mechanical skills to use the Four-in-a-Row Kit. We provide detailed user guides and source code to help you get started.
Q3: Can I use the Four-in-a-Row Kit for machine learning projects?
A3: Absolutely. We provide open-source code, allowing you to use Python for machine learning, visual processing, and related development.
Q4: Can I add other accessories to the Four-in-a-Row Kit?
A4: You can add compatible accessories using the interfaces of the myCobot robotic arm. However, please ensure that any added components comply with safety standards and do not interfere with the normal operation of the Four-in-a-Row Kit.
Q5: What is the communication interface of myCobot 280?
A5: Our Python library supports functionalities such as image recognition, segmentation, deep learning, game model development, and robot motion control.
Q6: How should I set up the Four-in-a-Row Kit?
A6: We provide a detailed user guide that includes all the steps from unboxing to starting the game.
Q7: What should I do if I encounter issues during the usage?
A7: If you encounter any issues during usage, you can refer to our user guide or contact our customer service. We are happy to assist you in resolving the problems.
Q8: How can I optimize my Four-in-a-Row game model?
A8: Our user guide provides some suggestions and tips for optimizing the game model. You can also modify the source code for optimization.
Q9: Where can I find the source code?
A9: TOur source code can be found on GitHub, and you can download and modify it as needed.
Q10: Is your Four-in-a-Row Kit suitable for children?
A10: Our Four-in-a-Row Kit is suitable for users of all ages, but we recommend children to use it under adult supervision.
Q11:What programming languages does myCobot 280 support?
A11: myCobot 280 supports various programming languages, including Python, C++, Java, and Scratch. You can find more detailed information and documentation on how to use these programming languages with myCobot 280 on the myCobot 280 GitBook.
Q12: Where can I find documentation for using myCobot 280 with different programming languages?
A12: You can find comprehensive documentation and tutorials on how to use myCobot 280 with different programming languages on the myCobot 280 GitBook. The GitBook contains detailed instructions on how to get started, as well as sample code and projects that you can use as a reference.
Q13: Can I control myCobot 280 by Python?
A13: Yes, you can control myCobot 280 by Python. In fact, Python is one of the programming languages that myCobot 280 supports. To get started with using myCobot 280 with Python, you can refer to the myCobot 280 GitBook, which provides detailed documentation and sample code for using myCobot 280 with Python..
Q14: What resources are available for learning how to use myCobot 280 with Scratch?
A14: If you are interested in using Scratch to control myCobot 280, you can find detailed documentation and tutorials on the myCobot 280 GitBook. The GitBook provides step-by-step instructions on how to get started with using Scratch, as well as sample projects that you can use as a reference..